Head of Content at aThemes
This job posting is over 30 days old, but the application is still open.
About the job
We are looking for a sharp editor who's ready to take on growing a blog that already gets hundreds of thousands of visits per month. This is an exciting role for someone who has already worked their way up the ranks, writing engaging content, and managing and coaching writers. The goal is to drive editorial/content strategy and run experiments to identify high impact initiatives to support high level business objectives.
We use our aThemes blog to promote our own products (WordPress themes), but it also generates a significant amount of affiliate revenue. We believe it has a lot of potential and are investing in building our content department out as its own business unit.
Our aim is for our blog to be one of the top blogs in the WordPress space. And we need you to lead that charge.
Don't worry, you won't be alone. You'll work closely with the CEO and will have a talented team of freelance writers, a technical editor, SEO specialist and a designer to help you. Plus you will have the ability to recruit more writers as the blog grows.
About you
You have 2+ years of experience in an editorial or content management role. You're no newbie — you have the ambition to sit at the helm of a successful blog and grow it multi-fold.
You're a talented writer and, with your editing skills and online content experience, you make other people's writing better and can identify how any blog post can be immediately improved.
Your solid SEO knowledge enables you to quickly review, assess and build a strong SEO strategy.
You're not just good with words, but also love using data to help inform decisions regarding content strategy.
You're an inspiring editorial/content manager, enabling your team to be better writers as specialists, helping them focus on what they do best while you manage everyone to the editorial calendar, run experiments and drive content strategy.
Familiarity and interest in the world of WordPress. Ideally, you've built and/or managed your own or an employer/client's WordPress site before and deeply understand the challenge of identifying the best tools and plugins.
Experience with SEO/keyword research tools, so you can hit the ground running as soon as you start (we use Ahrefs and KWFinder)
Bonus points if you have experience with technical content and/or doing content outreach.
What success looks like
There are three overarching goals for this role:
1. Increase organic blog traffic
2. Increase affiliate revenue earned through the blog
3. Consistently update and publish high quality content to position the aThemes blog as a top blog in the WordPress space
You'll share your vision and execution plan with the CEO for how to accomplish these goals.
What you'll do
You'll lead the following three areas:
Editorial
Edit and improve new and existing content
Ensure all content in WordPress is formatted and optimized for SEO and readability
Content Strategy
Develop content strategy to increase organic traffic and revenue using keyword research and industry trends to generate content ideas
Analyze results using Google Analytics and report on key metrics, suggesting ideas to counteract shortcomings
With support of an SEO specialist, you'll manage and own the results of the SEO strategy
Manage external blog content requests and determine whether or not it aligns with our content strategy
Management
Manage a small team of freelance writers.
Create content outlines for writers, edit submitted content to meet quality standards, and give writers feedback to help them improve their craft
Manage the editorial calendar
Help recruit and onboard new writers
Some practical things
We are ideally looking for someone who can commit 20 hours a week to start, with the opportunity to grow to a full-time role, depending on your skill set and our needs.
You can live anywhere in the world but we ask that at least 4 hours of your working hours overlap with the 9am-5pm CET (Central European Time) workday so you can interact with the rest of the team.
About aThemes
'The 'a' in aThemes stands for Awesome. That's right—we don't beat around the bush.
We create well-designed and easy to use WordPress themes, backed by speedy support and frequent updates. We have 100k+ users from around the world. Our blog reaches hundreds of thousands a month with our reviews, roundups, and guides.
Those numbers are growing. Needless to say, we could do with some help. That's where you come in!
How we work
We are a small, tight-knit team of 10, distributed globally. We don't mind where you work: from home, a co-working space, a coffee shop — wherever you feel the most inspired.
With a flat structure, you'll work closely with the CEO and team to explore new ideas and run tests to identify the best ones to pursue.
If you see a better way to do something, we're open to feedback. We don't believe things are set in stone. We want to find the best ideas and go big. We create the space and give you the autonomy to do that.
Want to learn more? Check out our careers page.
Apply for the job
Do you want to join our team as our new Head of Content? Then we'd love to hear about you!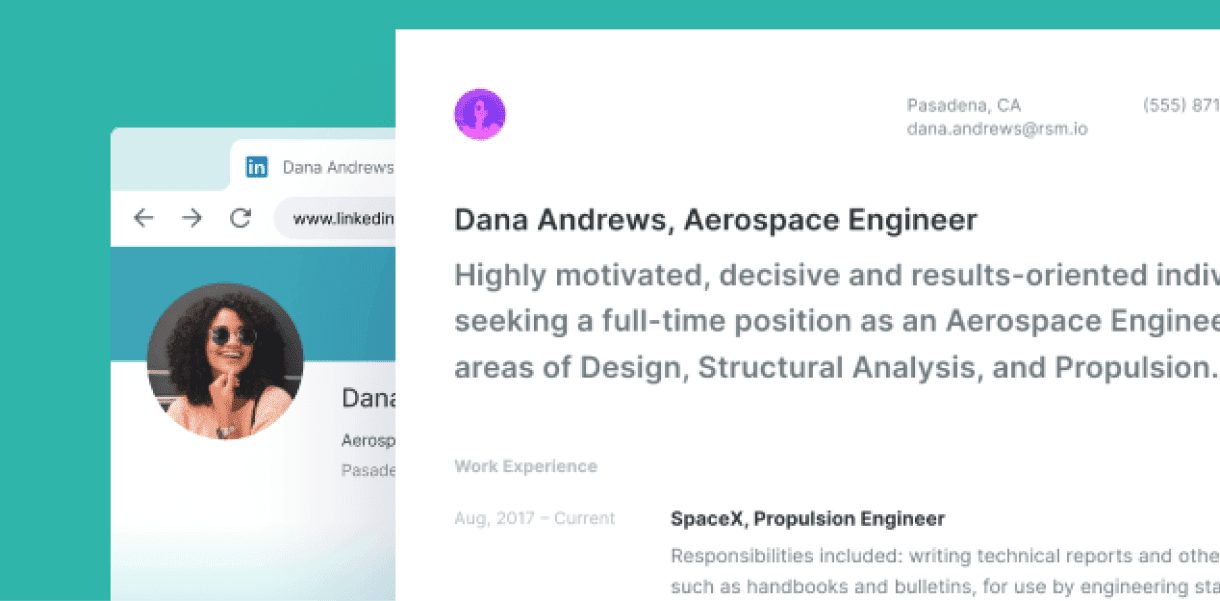 Content Strategist Resume Examples
A showcase of the best resumes built with Standard Resume. Use these diverse, real-world resume examples for inspiration and to help you write a great resume.