Staff Data Architect at InVision
This job posting is over 30 days old, but the application is still open.
InVision is the digital product design platform used to make the world's best customer experiences. We provide design tools and educational resources for teams to navigate every stage of the product design process, from ideation to development. Today, more than 5 million people use InVision to create a repeatable and streamlined design workflow; rapidly design and prototype products before writing code, and collaborate across their entire organization. That includes 100% of the Fortune 100, and organizations like Airbnb, Amazon, HBO, Netflix, Slack, Starbucks and Uber, who are now able to design better products, faster.  
Our team is in search of a Staff Data Architect in our Database Reliability Engineering team to help us change the way digital products are designed.
About the Team:
Our Cloud Infrastructure teams are responsible for infrastructure, operations, automation, and engineering tooling for our AWS and Kubernetes-based compute, data, and eventing infrastructure supporting all InVision Engineering teams. We are enablers and force multipliers. We build products that help our engineering customers better own and operate their own services. We constantly work to understand the business goals ahead of our engineering teams, lay the groundwork before they arrive, and enable them to painlessly ship awesome, reliable, performant, efficient, and secure products as quickly as possible.
We are seeking a hands-on Staff Data Architect to lead technical direction for the Database Reliability Engineering (DBRE) team. This highly influential and self-directed engineering role works to understand our business, customer, and engineering needs. By designing and driving the shape of our data architecture, systems, and tooling, you'll ensure we are meeting the 1-2 year needs of InVision's product direction.
What you'll do:
Work with stakeholders from across the organization, including product owners and data scientists to deliver a scalable & secure data architecture
Understand business and engineering requirements and influence the Cloud Infrastructure roadmap
Gather requirements to organize, design, and document existing and new data interfaces, data flows, and data models
Configure a data catalog to manage metadata; promoting self-service data discovery and exploration
Participate in the curation of a culture of innovation where ideas are generated and executed
Apply deep industry knowledge to ensure our organization is aiming correctly at the most critical problems, building for the future
Drive operational and engineering excellence both within the DBRE team and outward
What you'll bring:
Hands on experience designing data models for customer applications and business intelligence
Deep understanding of database technologies (SQL, noSQL, event streaming, caches, etc) 
Expertise in distributed systems, microservices architectures, multi-region architectures, infrastructure tooling and automation, software development best practices, observability, and reliability engineering
Excellent verbal and written communication skills
Self-direction and the ability to see and understand a large number of challenges, prioritizing them into a set of incrementally achievable goals
Mentorship and leadership to engineering staff across DBRE and Cloud Infrastructure
Bias towards action, absolute willingness to own the problem and drive towards a speedy solution; you won't stop until the problem is solved with an effective solution
Ability to dig in deeply when needed, and to raise back up to see and organize against a long view
Leadership through influence, quickly building and keeping respect
A servant leadership approach, defining direction while enabling teams
Ability to thrive in a variable and demanding environment
About InVision:
InVision offers an incredibly unique work environment. The company employs a diverse team all over the world. Each InVision team member is given the freedom and tools to do their best work from wherever they choose.
The benefits we offer in the United States and Canada include competitive health plans and retirement plans. Some InVision-wide benefits offered to all employees across the globe include a flexible vacation policy, monthly coffee shop stipends, annual allowances for books related to your profession, and home office setup & wellness reimbursements. InVision is an international employer so some benefit offerings will vary from country to country.
InVision is proud to be an equal opportunity workplace. We are committed to equal employment opportunity regardless of race, color, ancestry, religion, sex, national origin, sexual orientation, age, citizenship, marital status, disability, gender identity or Veteran status. If you have a disability or special need that requires accommodation, please let us know.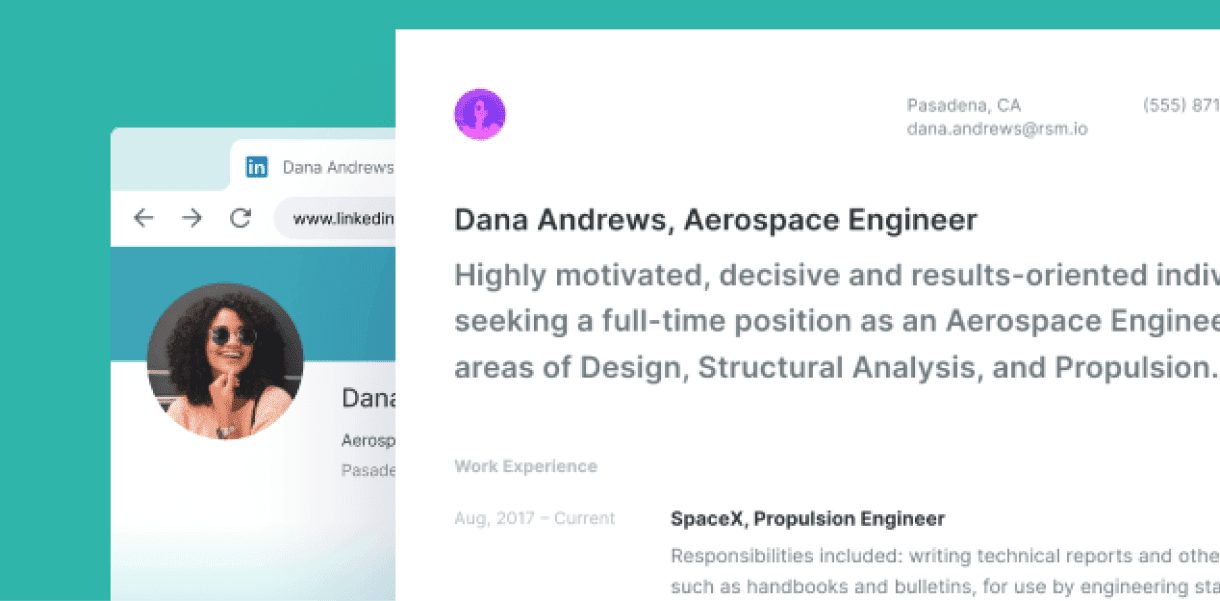 Data Scientist Resume: How To Show Off Your Analytical Skills
You can write an effective data scientist resume with these valuable writing tips, resume sections to include, and formatting guidelines.

Data Scientist Resume Examples
A showcase of the best resumes built with Standard Resume. Use these diverse, real-world resume examples for inspiration and to help you write a great resume.