Technical Content Editor at CircleCI
This job posting is over 30 days old, but the application is still open.
As Technical Content Editor, you'll play an essential role in organizing and maintaining our guest writer program as we expand and grow our technical, tutorial content offerings. By editing our huge variety of technical tutorials  you will learn how to build every type of application in every language using every major framework. If this sounds great to you, we want you on our team! The ideal candidate for this role will be familiar with building basic applications, but they won't need to be a programming expert. Code review is not a part of this role. 
About Content Marketing at CircleCI:
Content Marketing is responsible for telling CircleCI's story, and engaging our audience of developers and business leaders with useful, actionable, and targeted content. Content is part of the Communications team within Marketing and oversees owned and contributed content, brand voice and tone for the company, and creating assets for both lead generation and brand awareness campaigns. We work closely with the Product Marketing team on launches, the Demand Generation/SEO team on targeting, as well as the Developer Relations team on creating the best technical content possible for our audience.
What you'll do:
Track and edit author submissions from guest writers in GitHub. This will include editing for readability and correctness (the person in this role will also work with a copyeditor).
Prepare, preview, and publish content to the blog
Manage author invoices and contracts
Refresh content to reflect changes in the UI or updates to features
Create new content topic ideas based off of a list of priority keywords
What we're looking for:
You're eager to build any and every application on any and every platform in any language.
Excellent written communication + editing skills. Our audience is made up of developers; details like grammar matter.
A degree in Computer Science or similar is great, but just as good is 2+ years of professional writing experience in publishing/editing/blogging or other content-related fields with a focus on teaching technology. Technical writing experience for documentation would qualify, too.
Organizational skills. We publish five tutorials per month, and they could be from five different authors, with loads of details and boxes to check. Being able to track many moving parts is a must.
Ability to be self-directed and strategic: you can lay out a plan, articulate why that plan will deliver the highest value and impact, and execute. 
Excitement about technology. While you don't need a computer science degree, you do need to be insatiably curious and enthusiastic about tech and developer tooling, because you'll be reviewing content created to help developers leverage all the best tools and technologies to build world-class software. Experience in application development is fantastic, but the right curious and resourceful person would also succeed in this role.
Bonus points:
Familiarity working in GitHub
How to apply:
We know there's no such thing as a "perfect" candidate - we're all a work in progress and are growing new skills and capabilities all the time. CircleCI welcomes those who are enthusiastic about learning and evolving, so however you identify and whatever your background, if this looks like a role where you could do work that excites you, we hope you'll apply.
If you're interested in joining the team at CircleCI, please send a resumé and cover letter describing what inspires you and why you think you are a good fit for the team. If you contribute to an open source project, write a blog, or have a presence on the web (GitHub, Twitter, Stack, etc.) we would love to hear about it.
About CircleCI:
CircleCI is the world's largest shared continuous integration and continuous delivery (CI/CD) platform, and the central hub where code moves from idea to delivery. As one of the most-used DevOps tools that processes more than 1 million builds a day, CircleCI has unique access to data on how engineering teams work, and how their code runs. Companies like Spotify, Coinbase, Stitch Fix, and BuzzFeed use us to improve engineering team productivity, release better products, and get to market faster. 
Founded in 2011 and headquartered in downtown San Francisco with a global, remote workforce, CircleCI is venture-backed by IVP, Sapphire Ventures, Owl Rock, NextEquity Partners, Scale Venture Partners, Threshold Ventures, Baseline Ventures, Top Tier Capital Partners, Industry Ventures, Heavybit, and Harrison Metal Capital. Learn more at https://circleci.com.
CircleCI is proud to be an Equal Opportunity and Affirmative Action employer. We do not discriminate based upon race, religion, color, national origin, sexual orientation, gender, gender identity, gender expression, transgender status, sexual stereotypes, age, status as a protected veteran, status as an individual with a disability, or other applicable legally protected characteristics. We also consider qualified applicants with criminal histories, consistent with applicable federal, state and local law.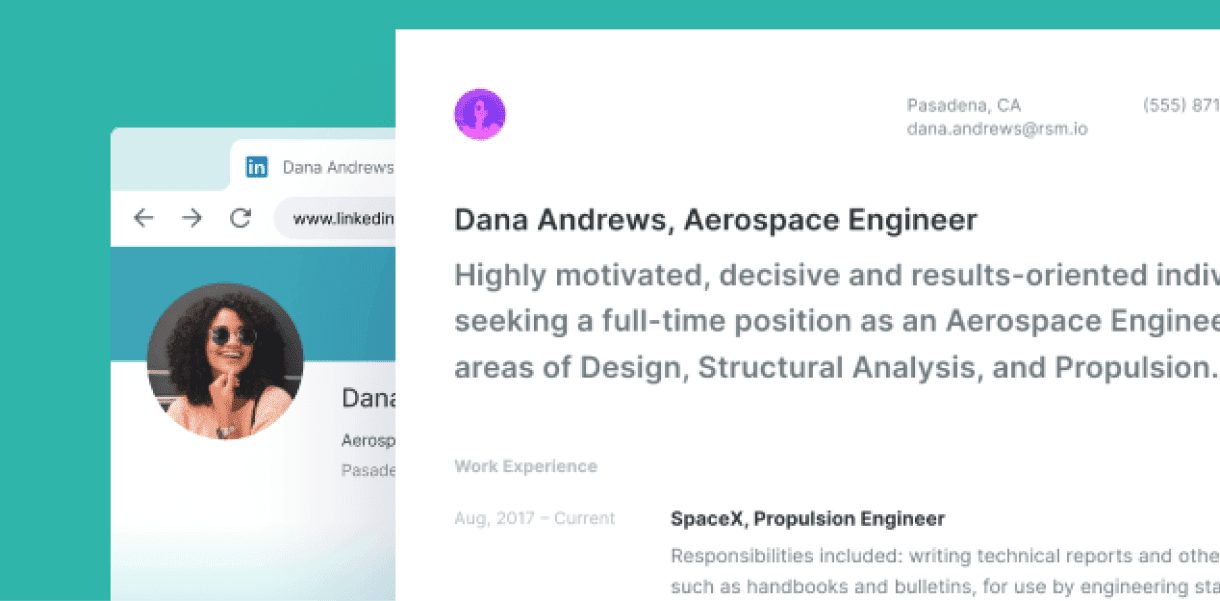 Content Strategist Resume Examples
A showcase of the best resumes built with Standard Resume. Use these diverse, real-world resume examples for inspiration and to help you write a great resume.