LinkedIn Resume Builder
Convert your Linkedin profile into a beautifully formatted resume in 5 minutes. Forget copy-pasting and hitting the spacebar to align your sections.
Build My Resume
How it works
3 Steps. 5 Minutes.
1
Import from LinkedIn
Or start from scratch
2
Choose a template
12 Hiring manager approved templates
3
Share as web or PDF
A resume for every application
Trusted Templates
Hiring Manager Approved
We work with hiring managers to design and review our templates so you can apply with confidence.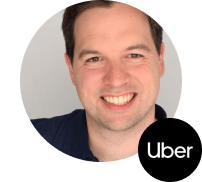 "Most resume sites create resumes job seekers find beautiful, but hiring managers find difficult to read. Standard Resume is probably the only exception."
Gergely Orosz
Hiring Manager & Author Optimized Designs
Designed for Success
Choose from 12 uniquely designed resume templates.
Resume Builder
Dead Simple
Creating a resume that follows best practices and impresses hiring managers has never been easier.
Web Resume
Ditch LinkedIn
Sharing your profile for a referral? Use your web resume instead of a page polluted with ads, activity, and strangers.
Get Started
Build a Resume Hiring Managers Will Love.