LinkedIn Resume Builder
Convert your LinkedIn profile
to an impressive resume.
Paste your LinkedIn profile URL and pick a resume template. Our LinkedIn resume builder will generate a beautifully formatted and fully editable resume for you.
Build your Resume

100,000+ resumes built by job seekers from the world's best companies
How to use our LinkedIn resume builder
Creating a resume from your LinkedIn profile couldn't be easier. It's three steps and takes two minutes.
Make your resume
Copy your LinkedIn profile address
Paste it into our LinkedIn resume builder
Pick a template, customize the design, and download your optimized PDF resume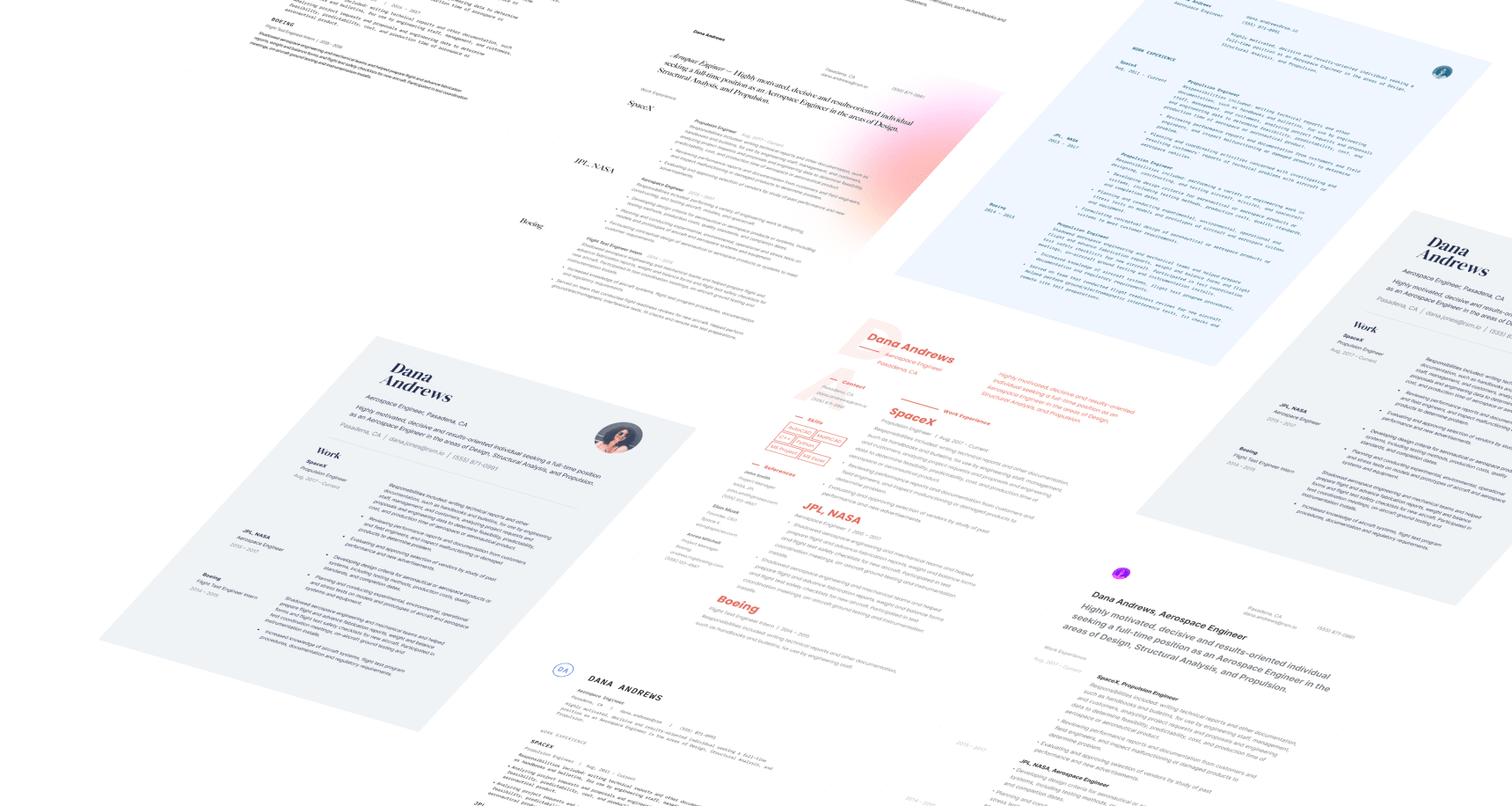 Professionally designed resume templates
Standard Resume works closely with hiring managers at top companies to design and review our professional resume templates. Make a great impression and remove the guesswork involved in formatting your resume.
View resume templates


Resume writing is challenging. Use our real-world resume samples from successful job seekers as inspiration to write your own.
Resume examples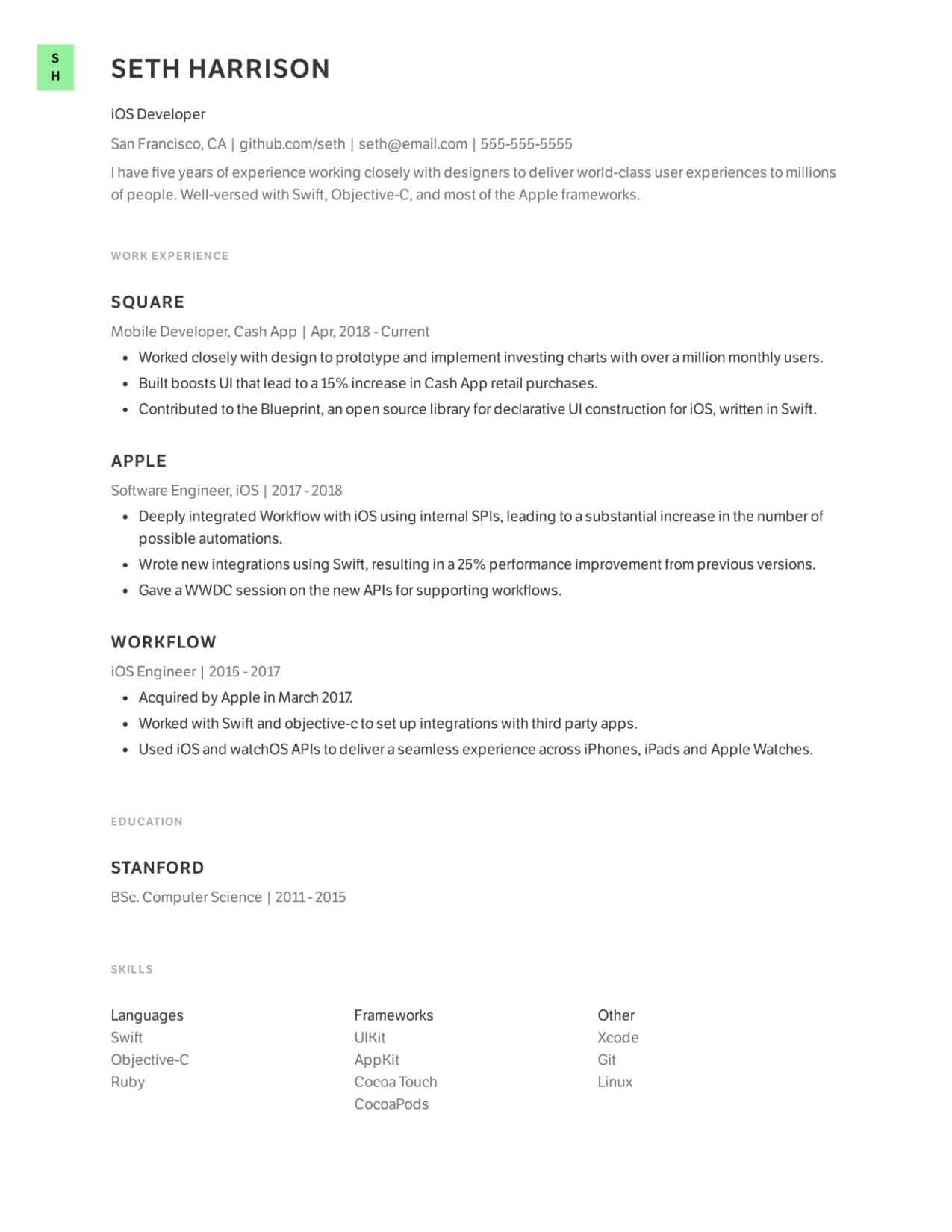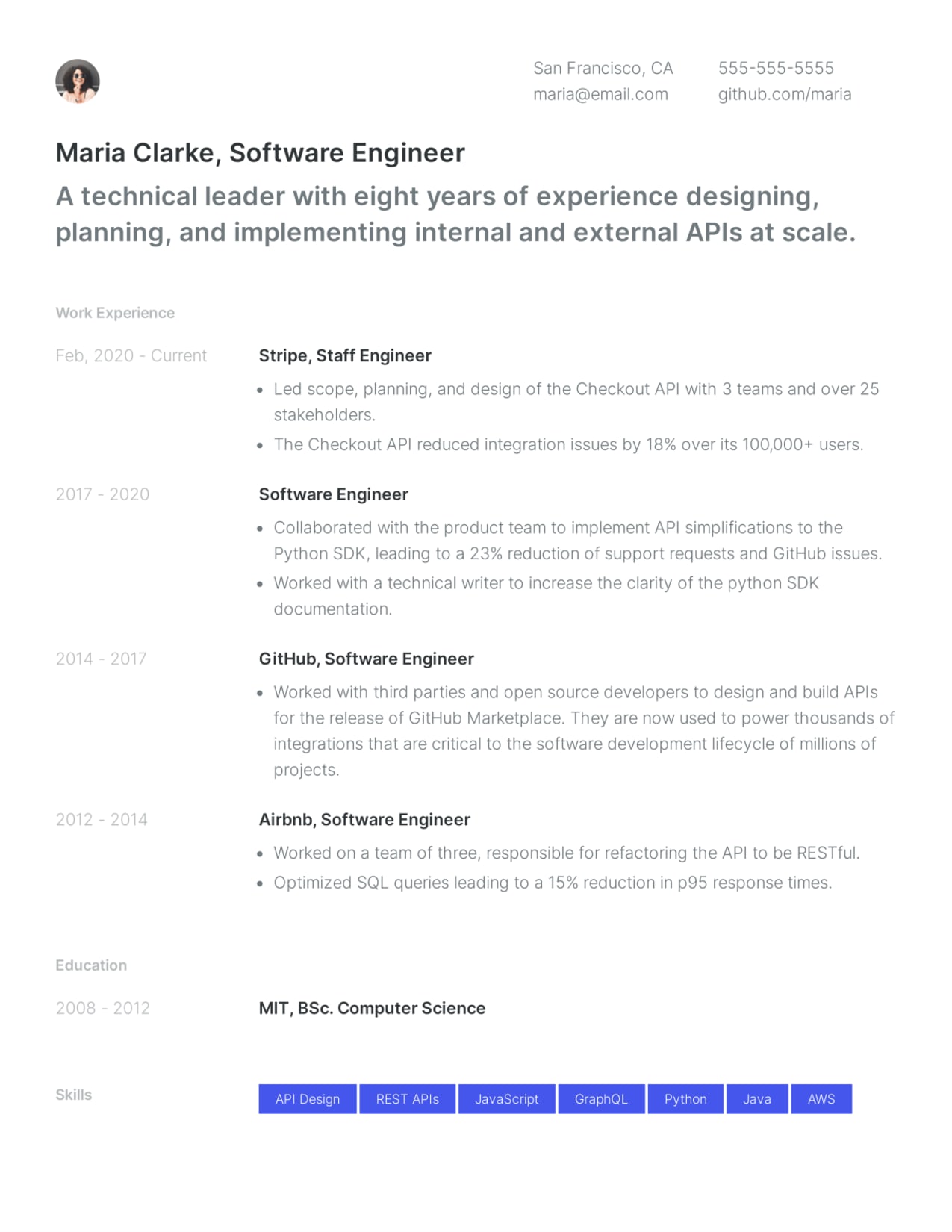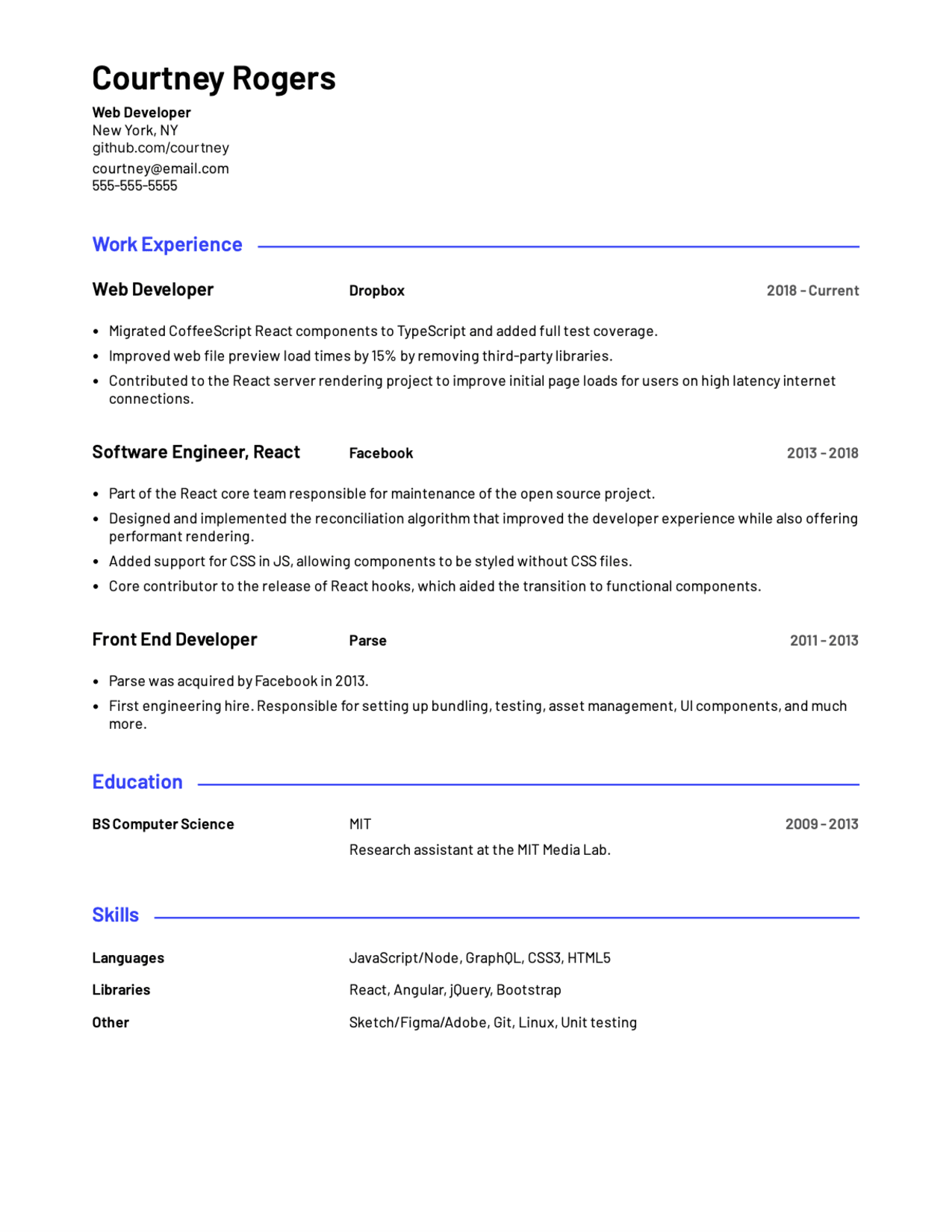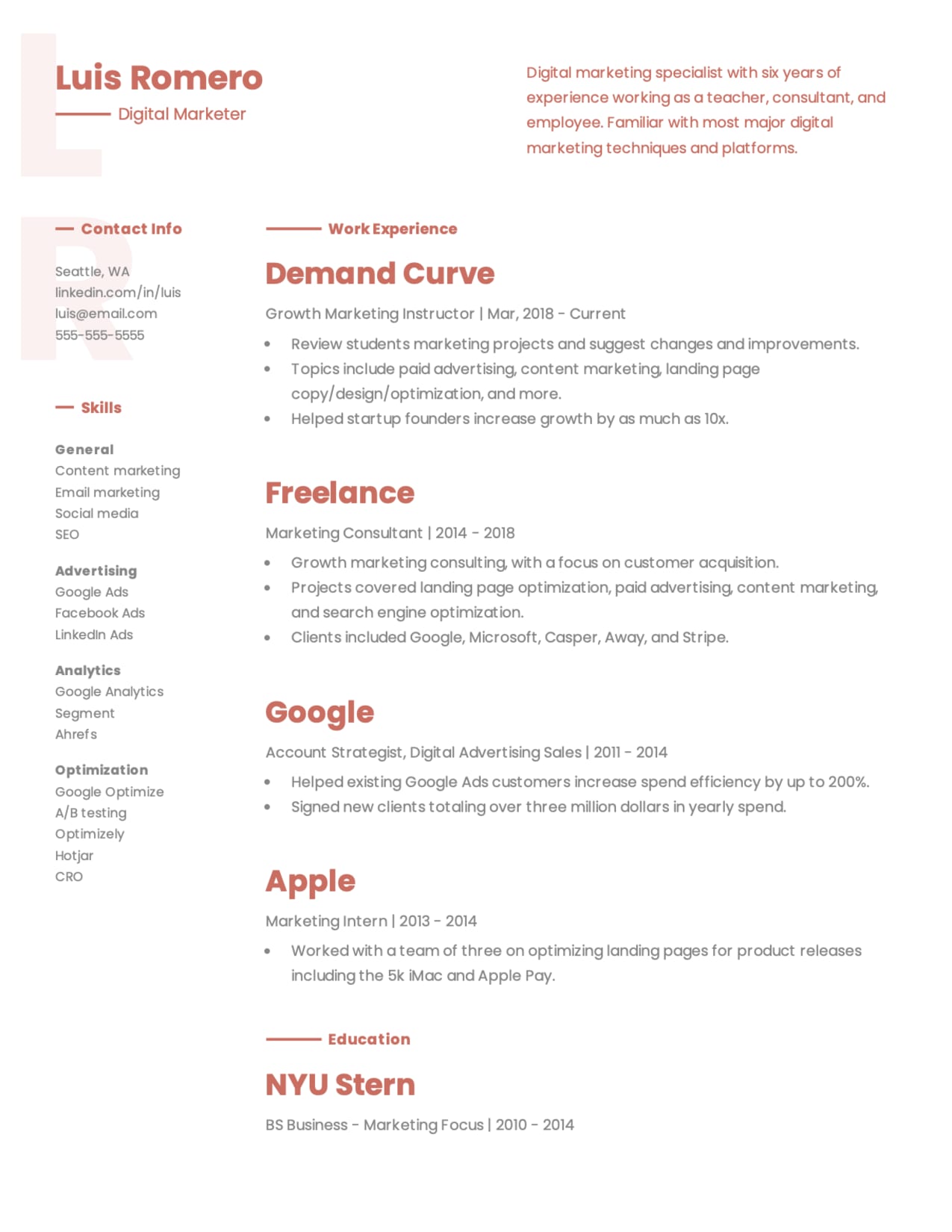 Frequently Asked Questions
How do I convert my LinkedIn profile to a resume?
It's as easy as pasting your LinkedIn profile URL into Standard Resume and picking a template. You'll have a PDF resume to download in two minutes!
Why is Standard Resume the best LinkedIn resume builder?
Our LinkedIn resume builder is the fastest way to create a resume from your LinkedIn profile, and our resume templates are professionally designed in collaboration with hiring managers and recruiters from top tech companies.
How does Standard Resume compare to other LinkedIn resume builders?
Standard Resume's import functionality only requires your LinkedIn profile URL, takes a couple of minutes, and is accurate. Other free resume builders require you to manually export data from your LinkedIn account or install a Chrome extension.
How does Standard Resume compare to LinkedIn's built-in resume builder tool?
The LinkedIn resume template is poorly designed. It's visually unappealing, hard to scan, and won't make a good first impression on potential employers. Create a beautiful resume using Standard Resume's online resume builder with professionally designed templates to make the best first impression and accelerate your job search.
Why is resume template design important?
Choosing the correct resume template is vital because most recruiters only spend 6 seconds on their first pass of a resume. Creating your perfect resume with a Standard Resume template will help you ace job applications and land your dream job.
What style resume templates do you offer?
There are modern, creative, professional, and simple resume template styles. Each resume template generates a PDF and web resume from your LinkedIn profile.
How is the LinkedIn resume generated?
We use your LinkedIn profile URL to gather your work history and education, and automatically convert it to a PDF and web resume.