Content Marketing Specialist at Messari
This job posting is over 30 days old, but the application is still open.
Content Marketing Specialist
Remote
Marketing
Full Time
About Messari.
Messari is the leading provider of crypto market intelligence products that help professionals navigate crypto/Web3 with confidence. We bring transparency and smarter qualitative and quantitative analytics to the industry by combining a global research database with a comprehensive suite of data visualization and asset discovery tools. We help drive smarter participation in crypto from individuals and institutions alike.
The name "Messari" came from the Franciscan monks who declared "clean books" a moral imperative during the renaissance and pushed merchants to use proper accounting methods. This led to the flourishing of investment via "trust but verify" methods and industry growth throughout Europe. That's what we aim to do. Provide participants, investors, builders, platforms, and everyone else with reliable information to better participate in the crypto ecosystem.
Our users range from some of the most prominent analysts, investors, and crypto individuals to top organizations including Coinbase, BitGo, Anchorage, 0x, Chainanalysis, Ledger, Compound, MakerDAO, and many more.
Messari is looking for a highly organized, creative, data-driven Content Marketing Specialist. As our Content Marketing Specialist, you will develop comprehensive content strategies and assets that highlight our crypto-focused thought leadership, education, product and service offerings. Initially you will lead the creation of our existing newsletters, emails, and blogs, but will be challenged to expand our program into multiple formats. The ideal candidate is fascinated with crypto and emerging technologies, is an exceptional writer and storyteller, and is hungry to expand their content marketing skills as they pertain to this exciting new sector. You will report to the Director of Marketing.
What You Will Do
Build a strong content strategy with measurable goals that can be shared to attract and convert prospects into customers, and customers into repeat buyers including newsletters, email marketing, blogs, video, advertising, social media posts, etc.
Exhibit high attention to detail in crafting messaging and editing with all content and copy-related work
Write and distribute content for our suite of industry and consumer newsletters
Work with the email marketing lead to create content for email onboarding and nurture flows through our CRM
Work with the email marketing team member to create content for all newsletters and email
Analyze the company's existing content marketing plan to identify strategic weaknesses, and execute recommendations for improvements
Identify, plan, and create content marketing campaigns that align with each individual target audience segment, both B2B and B2C
Create clear, attainable editorial content calendars that align with the marketing team's needs for product launches, customer-focused campaigns, and general ongoing growth needs
Identify and steer the creative direction for new content programming mediums that are consumable by our target audiences
Work closely with the social media manager to expertly distribute all completed content on channels that are most appropriate for a given content medium
Research competitor's content, messaging, and distribution tactics and identify ways we can win customers with similar offerings
Set and measure key performance indicators (KPIs) for content campaigns
Who You Are
3-5 years of experience in content marketing
Exceptional verbal and interpersonal communication skills
Exemplary short-form (social) and long-form (blogs and newsletters) written communication skills that touch both external and internal messaging needs
Exceptional copy-editing skills
Ability to research, digest, and translate complex topics to appropriate audiences
A team player, but independent and self-motivated
Strong desire to learn along with professional drive
Competency in SEO and keyword research, strategy creation, and implementation practices
Competency with content tools (CMSs, CRMs, YouTube, Mailchimp, etc.)
Data-driven, with the ability to monitor, track and optimize the success of campaigns
Knowledge of traditional finance, crypto industry (DiFi, Web3, Infrastructure, Bitcoin, etc)
A Plus: Experience with video production (storyboarding, editing, VO scripting) and graphic design
What you'll love about Messari.
We understand in order for you to do your best work, you need the resources to stay healthy, recharge, and feel like you have ownership in the future we are building.
We care about your well-being so we contribute to the cost of your health benefits. Messari covers 80% of your health, dental, and vision!
FSA, Life Insurance, Virtual Health,
WeWork All Access Pass
$500 for anything you need to build your home setup
Flexible Time Off – Forget accrued PTO days. We believe in the power of personal time, so we offer as much flexible time as you need. Just clear it with your team and bon voyage!
Mental Health Therapy via TalkSpace & Health Advocacy
Invest in your future with our 401K and equity options
Maternity/Paternity Leave – We encourage you to take care of your little one! We provide 12 weeks for Maternity / 4 weeks for Paternity
Get paid in Crypto!
When the company succeeds, so do you! We often do "airdrops" of crypto to encourage you to explore and grow in this industry.
Community – Messari is a community, we work hard, and bring each other up!
*As Messari is a fully remote company hiring candidates around the world, our perks and benefit packages may adjust based on your location.
Join our Global, Fully-Remote Team.
Messari is committed to maintaining a workplace where diversity of identity, culture, and life experience is the norm and respected consistently. Diversity of experience drives creativity and innovation, entrepreneurial leadership and integrity, and competitive and collaboration throughout our business and in the market. We depend on our differences to make our team stronger, and have our product reflect the diversity of our customers.
At Messari, we welcome all qualified applicants regardless of race, color, ancestry, national origin, citizenship, socioeconomic status, religion, age, marital or parental status, sex, sexual orientation, gender identity or expression, disability, veteran status, or any other legally protected status. We are proud to be an equal opportunity workplace.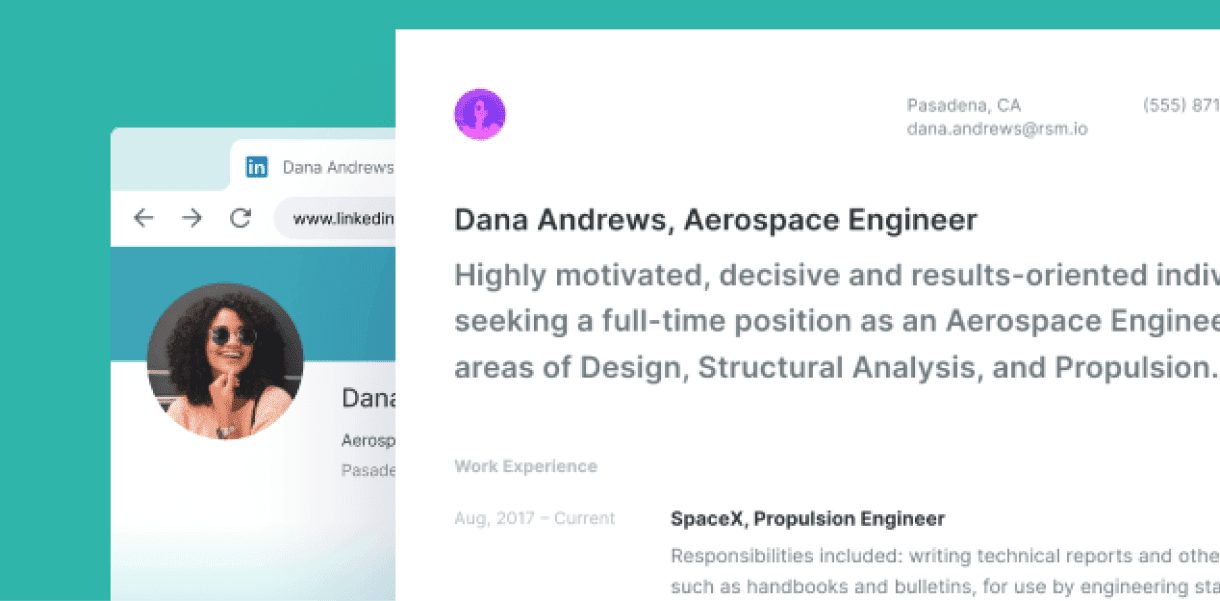 Content Strategist Resume Examples
A showcase of the best resumes built with Standard Resume. Use these diverse, real-world resume examples for inspiration and to help you write a great resume.