Content Media Buyer at Current Mobile
Role ExpectationsThe Content Media Buyer will be working closely with the leadership team and reporting directly to the Director of User Acquisition, and will be responsible for a wide range of tasks, including:
Driving users through several marketing channels including but not limited to Facebook, Taboola, Outbrain, TikTok, etc. to blog pages with affiliate offers ensuring Media Efficiency Ratio  goals are met 
Reporting on key metrics weekly from media channels and affiliate partners/networks. 
A/B testing copy, images, layout on the blog site, optimizing towards revenue and engagement. 
Setup proper tracking with media buying and affiliate partners to ensure correct attribution 
Update deal blogs with top performing affiliate deals 
Work with the creative team on content marketing ads weekly testing images, headlines, descriptions, etc.We'd Love To Talk With You If…
You have a minimum 5 years of related experience in digital marketing, preferably in a fast-paced environment. 
Experience with native, content, and affiliate marketing is a must. 
You have experience with affiliate platforms like Impact,, TUNE, CJ Affiliate, Rakuten, Share-a-sale, etc. 
You have excellent communication skills, including copywriting.
Ability to update and optimize websites using content management systems like Wix and Shopify. 
You have a strong analytical, mathematical mindset and experience with mobile/web analytics. You know how to build logical interconnections using numbers and communicate using numbers within the company.
You have the ability to influence cross-functional teams without formal authority.
Experience with tagging, URL parameters, conversion pixels, and S2S postbacks. 
You have a strong understanding of tech platform valuation metrics such as LTV, MER, CPA, retention, virality, etc. and have experience in driving product marketing decisions using these metrics.
Why Current Mobile?
You have an opportunity to be one of the first people to join a team of high caliber ambitious people who are out to challenge the status quo of content consumption. 
We're a well-funded revenue-generating company, and have a runway for years to come.
We are rapidly growing and as we embark on the next phase of our incredible expansion, we are looking for exceptional talent to help fuel the growth.
We're committed to bringing diverse industry experiences and perspectives together. The team is made up of alumni from Y-Combinator, Ivy League Universities, College Dropouts, Fortune 500, and everything in between.
We have superior financiers and advisors including Mark Cuban and several top-tier institutional investors.
Our leadership team has worked together on various projects over the last seven years which has greatly impacted their ability to evolve from past challenges and build efficient and effective processes.
We care about building a disruptive product that empowers our users. We think big!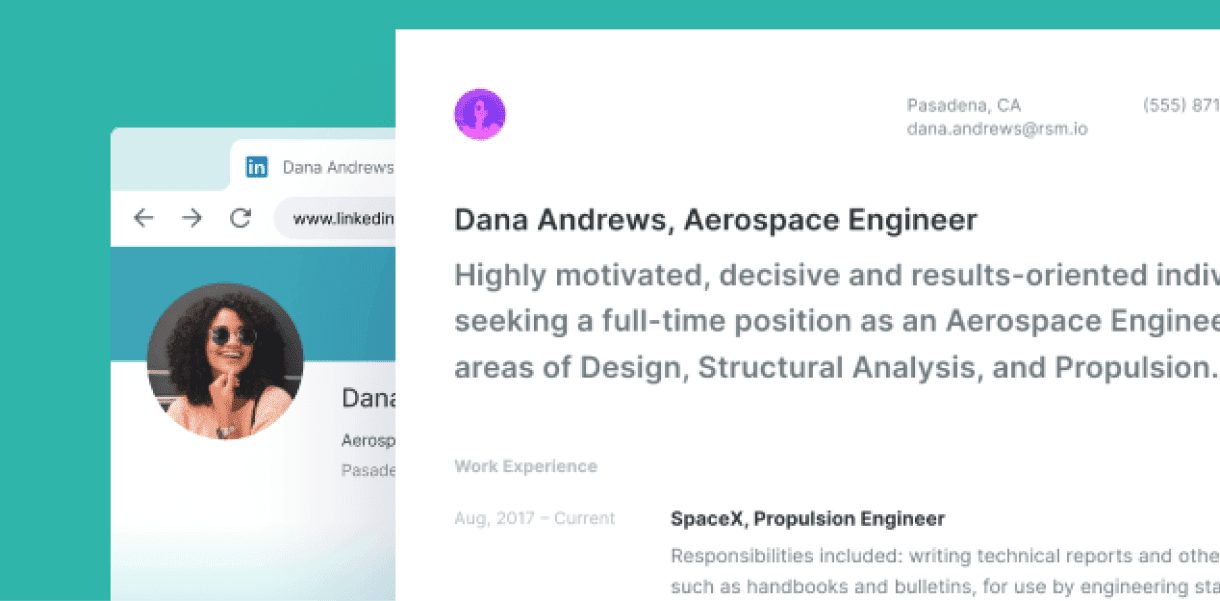 Content Strategist Resume Examples
A showcase of the best resumes built with Standard Resume. Use these diverse, real-world resume examples for inspiration and to help you write a great resume.