Data Analytics Engineer at Clevertech
This job posting is over 30 days old, but the application is still open.
Our 100% remote team of 200+ CleverPeople are seasoned yet friendly professionals who want to collaborate and welcome you. We have an exciting new opening for a Data Analytics Engineer.
What we're working on
Enterprise companies turn to us to help them launch innovative digital products that interact with hundreds of millions of customers, transactions and data points. The problems we solve every day are real and require creativity, grit and determination. We are building a culture that challenges norms while fostering experimentation and personal growth. We are hiring team members who are passionate and energized by the vision of empowering our customers in a complex industry through technology, data and a deep understanding of client concerns. In order to grasp the scale of problems we face, ideally, you have some exposure to Logistics, FinTech, Transportation, Insurance, Media or other complex multifactor industries.
Requirements:
Familiarity with Tag Management Tools (Adobe DTM/Launch, GTM, Tealium, etc)
Experience with web analytics (Adobe Analytics, Google Analytics, etc.)
B.S. in Computer Science (or a related field) required
5+ years of experience in commercial/enterprise software development
Strong knowledge of Javascript, Node in particular
Professional experience architecting/operating enterprise solutions
Native-level English, ability to clearly communicate complex concepts verballyNote: Although this is a remote position, we are currently only seeking candidates that can work in North American time zones
Why Clevertech is an amazing place to work at
At Clevertech, you can expect that you will:
Be 100% dedicated to one project at a time so that you can hone your skills, innovate and grow
Be a part of a team of talented and friendly senior-level developers
Work on projects that allow you to use cutting edge tech. We believe in constantly evolving your mastery
The result? We produce meaningful work and we are truly proud and excited to be creating waves in an industry under transformation.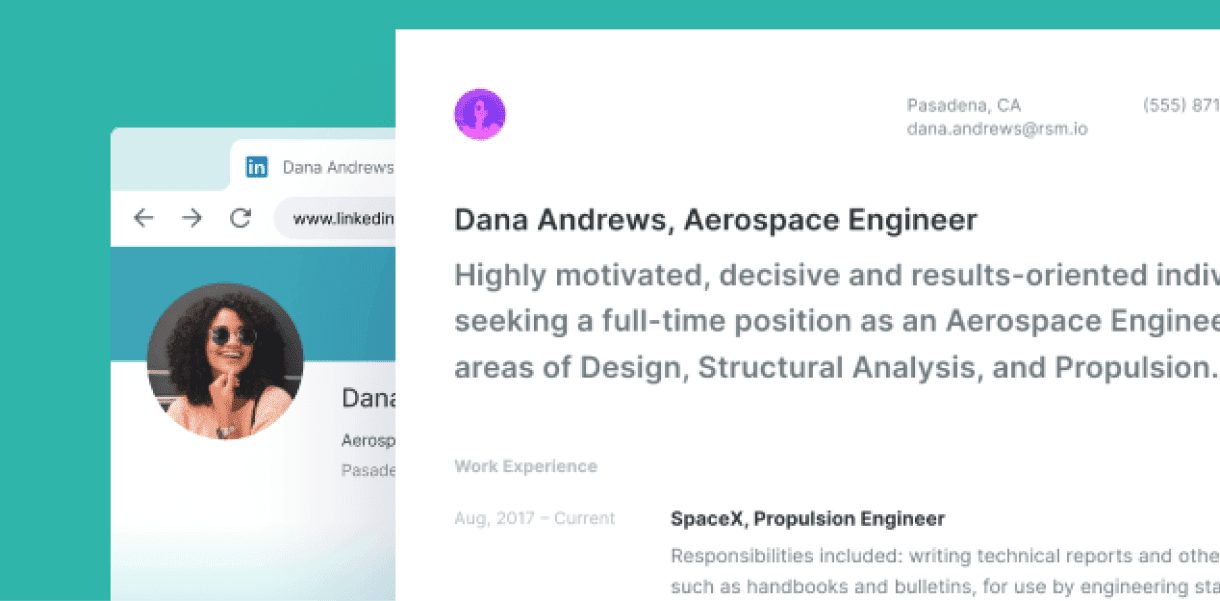 Data Scientist Resume: How To Show Off Your Analytical Skills
You can write an effective data scientist resume with these valuable writing tips, resume sections to include, and formatting guidelines.

Data Scientist Resume Examples
A showcase of the best resumes built with Standard Resume. Use these diverse, real-world resume examples for inspiration and to help you write a great resume.