Editorial Content Lead at Protocol Labs
This job posting is over 30 days old, but the application is still open.
Editorial Content Lead
REMOTE
COMMUNICATIONS, CONTENT & MARKETING
FULL-TIME
Key Summary:
You will build and lead a team that creates content and resources for the Protocol Labs network. Your content will showcase groundbreaking projects and individuals across the network, educate Labbers on key web3 trends and solutions, and accelerate the growth of the entire network.
Protocol Labs Network Services
Protocol Labs is a research and development laboratory that has built and scaled multiple projects that have made great contributions to the web3 ecosystem. To fuel our next phase of growth, we've created a new team—Network Services—to provide services and capabilities that our projects and the broader ecosystem can leverage, including design, video, events, operations, content, IT, and more.
As the Content Lead for Network Services, you will play a critical role in educating and connecting the network. You'll identify key challenges that web3 teams face as they grow, then interview experts and conduct research to create useful guides to help solve them. You'll also highlight teams and individuals across the network, helping network members get to know each other and collaborate more effectively. Your work will span a wide range of mediums, including articles, videos, podcasts, illustrations, and more.
As Network Services Content Lead at Protocol Labs, you will…
* Partner with internal and external collaborators to understand their main challenges, then prioritize a roadmap of guides and resources to answer them.

Source and maintain a network of web3 subject matter experts and sources, then partner with them to develop clear, concise content that informs and educates network members.
Regularly review and highlight projects and individuals across the network, then share these findings broadly to help network members collaborate more effectively.
Develop repeatable distribution channels to share your content broadly.
Build or hire a team to support your efforts, including editorial, creative, and technical.
Build processes and systems to track and manage the content pipeline and its impact, then improve it.
You may be a fit for this role if you…
* Have excellent written communication skills in English.

Are able to quickly grasp complex technical concepts and make them easily understandable in text and pictures.
Have experience communicating across a variety of mediums (e.g., blog, documentation, website copy, etc.).
Pride yourself in being a self-starter, thriving even without much direction.
Deep experience coordinating work across teams with different goals.
A rigorous, process-driven work style backed by an ability to communicate effectively.
Handle both complexity and ambiguity well.
Bonus points:
* Experience with open source communities / projects

Experience with distributed orgs
Additional language expertise
What's it like to work at Protocol Labs?
Protocol Labs mission is to improve humanity's most important technology, the Internet. We build protocols, systems, and tools to improve how it works. Today, we are focused on how we store, locate, and move information. Our projects include IPFS, Filecoin, libp2p, and more.
As a distributed team, we hire anywhere in the world, and at various levels of experience (entry, senior, staff). We look for people with unique perspectives and diverse backgrounds.
We have a great benefits package, including parental leave, contributions to your retirement, competitive pay, and unlimited time off. For U.S.-based employees, we also provide platinum-level health, dental, and vision coverage for you and your family.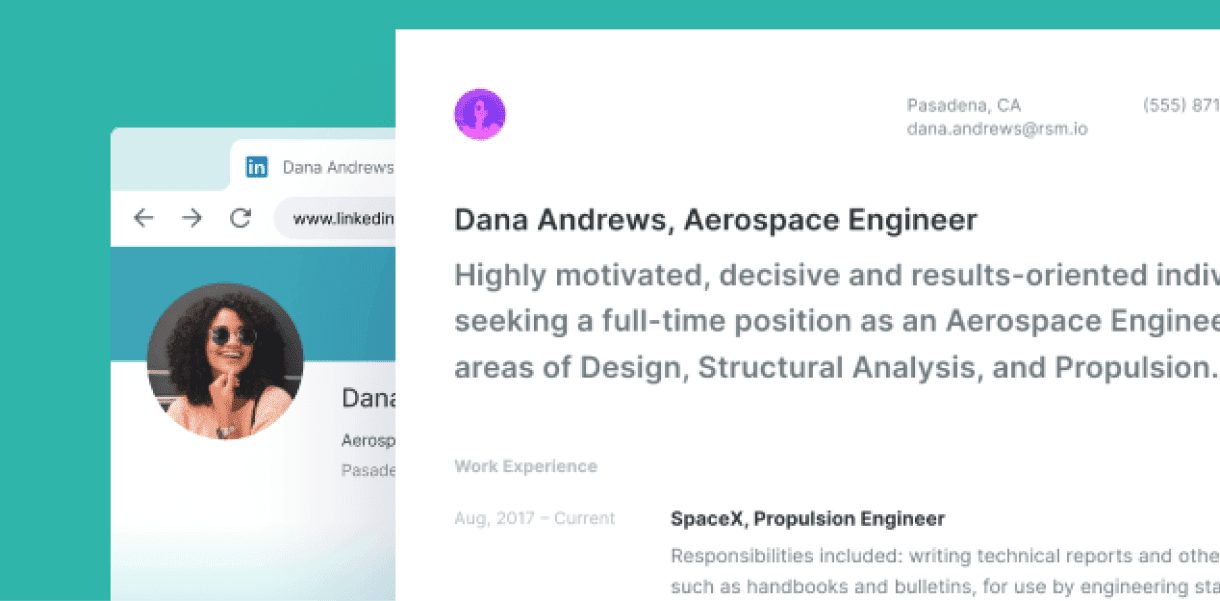 Content Strategist Resume Examples
A showcase of the best resumes built with Standard Resume. Use these diverse, real-world resume examples for inspiration and to help you write a great resume.