Experienced PHP/Laravel Developer at Impactful Startup at Faqx, Inc.
This job posting is over 30 days old, but the application is still open.
Faqx is on a mission to make essential information ultra-accessible to the world. As an early-stage startup, we are curating more accurate and relevant information for 20+ billion public data requests made each year. We've developed proprietary scalable methods of sourcing, validating, and publishing verified hyper-local data in a highly accessible structure to get users the information they need.Our founders have assembled a top team of advisors, investors, engineers, and data architects. We are seeking the best-in-class talent and offer generous stock options, competitive salary, and full-remote work options to do so. We are looking to disrupt an industry and need people capable of building from scratch.We are implementing a best-in-class stack, with server-side rendering, achieving near-perfect page performance scores. We're looking for an expert React/TypeScript developer experienced in GraphQL as well as standard front-end proficiency with HTML/CSS/JavaScript.Requirements:- 5+ years of experience in software development- Motivated and creative- Good team player- Understanding of software design principles (e.g. SOLID)- Expert level in building Typescript React Applications- Good knowledge and understanding of modern web technologies, specifically GraphQL, REST, HTTP basics, and the ability to design maintainable and performant APIs- Familiarity with designing, building, deploying, monitoring, and maintaining code in multi-service architecture Bonus Points:- Extensive knowledge of the JavaScript ecosystem- Experience working with and/or designing RESTful APIs- Working knowledge of internationalization, localization, and/or accessibility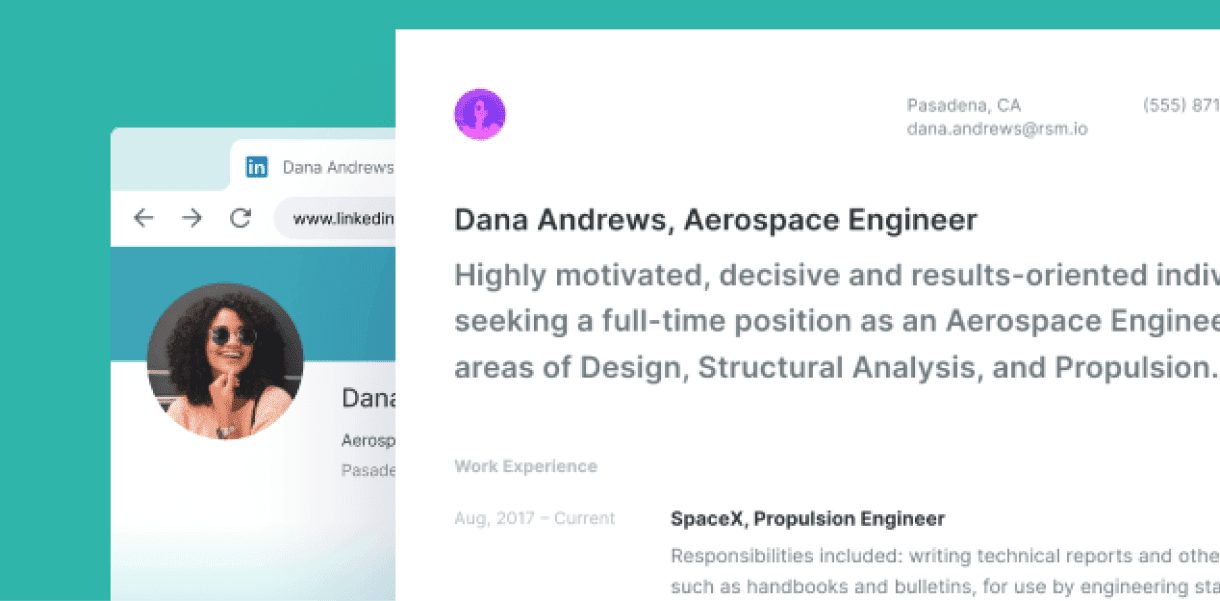 The Wireframe for an Intuitive UX Designer Resume
In this guide, we're going to help you highlight your UX design skills and write a resume that converts.

UX Designer Resume Examples
A showcase of the best resumes built with Standard Resume. Use these diverse, real-world resume examples for inspiration and to help you write a great resume.