Senior Data Engineer at CarMax
This job posting is over 30 days old, but the application is still open.
Senior Data Engineer, EDW (Remote)
CarMax, the way your career should be!
Do you want to influence and build the data transformation of a growing Fortune 500 company? Over twenty years ago, CarMax disrupted the automotive industry and to this day remains the undisputed market leader in a $500B+ industry. With best-in-class information technology, operational excellence, customer satisfaction, and associate engagement, CarMax is well positioned for continued growth. CarMax is looking for a Solutions Architect to be part of a team responsible for the integration and refinement of operational data that enables data science, machine learning, and artificial intelligence at CarMax.
What you will do – Essential Responsibilities
CarMax is a data leader and manages some of the richest and largest data sets in the automotive retail industry. As a Senior Software Engineer, Data you'll be responsible for sourcing and ingesting this data into our Enterprise Data Warehouse and developing robust data marts to support new data-driven capabilities across the organization and for our iconic customer experience. You'll be responsible for partnering with key data analysts, data scientists, and product managers to gather requirements and ideate solutions. This position is vital in continuously evolving our technological stack and data capabilities in order to meet the high demands of a fast-paced, highly competitive company and industry.
Essential Responsibilities:
Work collaboratively and creatively with other data engineers and stakeholders to gather requirements for data warehouse development, analyze source data, assess impacts to existing ecosystem, and develop scalable data solutions
Develop patterns and build data pipelines that ingest enterprise-wide data into the Enterprise Data Warehouse and make it available for consumption for users
Partner with a variety of internal stakeholders across the organization to deliver creative, cutting-edge, high-quality data engineering solutions that meet business requirements in a fast-paced, ever-changing business environment
Minimum Qualifications:
5+ years overall data engineering experience including guiding ideation, design, and decisions in a collaborative team setting
Strong hands-on experience in development, dimension modeling and data warehouse/data mart development, preferably with Teradata
Strong experience with writing stored procedures and ability to understand data models, preferably with Teradata
Experience performing ETL using Python, Informatica
Ability to work independently as well as lead a team of 2-3 junior developers
Experience working on Agile teams implementing DevOps practices
Excellent communication skills, adapting to various audience types
Experienced in performance tuning of SQL and informatica jobs
Passionate about innovation and loves solving complex problems in a highly- collaborative, fast-paced team environment
Experience delivering complete solutions including unit/function/integration testing, documentation, pipeline monitoring and support, and team teach-outs
Preferred Qualifications:
Experience working with Cloud Data Warehouse solutions (i.e. Snowflake, Synapse, Redshift)
Exposure to Azure Data Factory and Azure Data Bricks
Experience working with Big Data frameworks, preferably Apache Spark
Experience working in onsite-offshore delivery mode
Experience working with streaming data and technologies, such as Azure Event Hubs
Remote Work: Work location is flexible if approved by the Company except that position may not be performed remotely from Hawaii or Colorado
Sponsorship Note: Candidates must be legally authorized to work for any U.S. employer on a full-time basis. Sponsorship will be considered for this specific role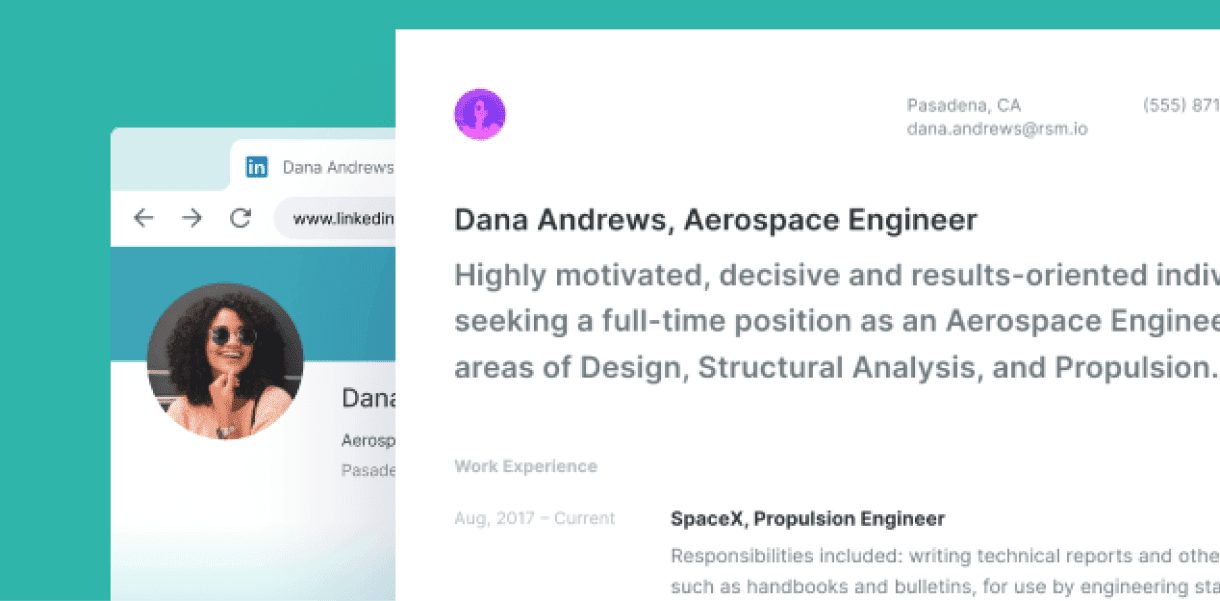 Data Scientist Resume: How To Show Off Your Analytical Skills
You can write an effective data scientist resume with these valuable writing tips, resume sections to include, and formatting guidelines.

Data Scientist Resume Examples
A showcase of the best resumes built with Standard Resume. Use these diverse, real-world resume examples for inspiration and to help you write a great resume.