Senior UX – UI Designer, Mobile at Givelify
This job posting is over 30 days old, but the application is still open.
Senior UX – UI Designer, Mobile
We are currently hiring a Senior UX/UI Designer, Mobile to create life-changing products.
Givelify is a minority-owned FinTech-for-Good company that uses human-centered design, data, and research to craft experiences that inspire kindness & generosity and celebrate putting more good into the world.
You will be joining a culture of design excellence with accolades and recognition from Addy's, Stevie's, Google Play, and Apple. Your designs will serve a growing audience of more than 55,000 non-profits and the 1.5 million donors that financially support them.
As a Senior UX/UI Designer, Mobile, you're able to lead design initiatives, imagine novel solutions, and work cohesively with other teams across the company. You are well versed throughout the design process, from wireframes to high fidelity mockups or prototypes. Making the complex simple, you believe that you've done a great job as a designer when users do not notice your design, it is invisible to them because it works.
You'll get to:
Apply human centered design principles to design elegant product experiences for a diverse audience across mobile and web platforms.
Partner frequently with Product Managers and Engineers, and sometimes with Executives, Data Scientists, Researchers and Customer Success teams.
Define problems and goals, map user flows, prototype interactions, and launch new products and services
Solicit feedback from users, cross-disciplinary partners, and stakeholders.
Give feedback and/or collaborate with engineers on implementation.
Work with the product and design team to define and implement a brand-aligned design system.
You should bring mad skills & experience:
Bachelor's degree
5+ years with end-to-end product design where you have shipped mobile product(s) for iOS and Android
At least 2 years' experience with consumer facing apps or SaaS apps with complex interactions
Expert knowledge of Adobe CC suite, Sketch, Figma, and/or other industry-standard creative tools
Portfolio highlighting some of your best work
Languages: English; Spanish a plus
Prototyping: Lofi and Hifi prototypes, you know when to use one over the other and you embrace an iterative process.
Communication: You can articulate what makes a good vs great design, as well as an articulate point of view about design
Problem solver that requires very little guidance on projects; thrives in a fast-paced environment
Expert understanding of the formal elements of design, including typography, layout, balance, and proportion
(Bonus) Research: You are familiar with front end research (light ethnography) and/or able to facilitate user testing sessions to validate your designs with users
(Bonus): Experience working with remote teams
Plus These Superpowers
Integrity-Demonstrates congruence in thought, speech, and action. Can be trusted to act with courage and to do the right thing.
Collaboration-Fosters productive relationships; values others' opinions, shows appreciation, and seeks to understand difference perspectives.
Customer Focus-Adopts a human-centric approach that meets or anticipates customers' need when developing solutions.
Drive for Results-Can be relied upon to be resourceful & tenacious in achieving key desired results.
Effective Communication-Communicates frequently using clarity and appropriate methods/tools of communication.
Problem-Solving-Is resourceful and creative in solving complex issues. Uses sound judgement, data, and collaboration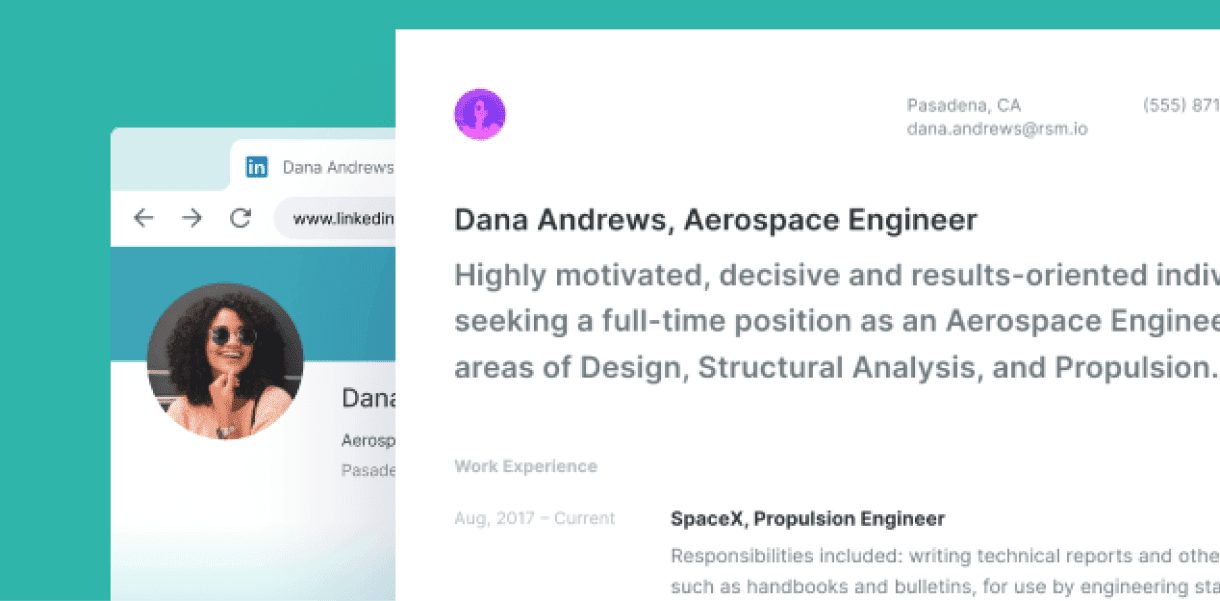 The Wireframe for an Intuitive UX Designer Resume
In this guide, we're going to help you highlight your UX design skills and write a resume that converts.

UX Designer Resume Examples
A showcase of the best resumes built with Standard Resume. Use these diverse, real-world resume examples for inspiration and to help you write a great resume.