Staff Engineer, Software UX at Thermo Fisher Scientific
Title: Staff Engineer, Software UX
The Genetic Sciences Division at Thermo Fisher Scientific is looking for a passionate software usability and interface design engineer to join our UX team. You will work on customer facing cloud and on-premise software products for our market leading real-time PCR, capillary electrophoresis, open array, forensic instrument platforms and analysis solutions. Your work will have profound impact over world health, food supply and agriculture, environmental safety, human identification, and more.
In this role you will be responsible for aligning and building UI/UX best practices into our existing software development methodology for a large portfolio of on-market and new clinical software products.
What will you do?
Be part of a team delivering a unified user experience across our software product portfolio
Serve as UX team representative on a diverse range of programs, contributing to strategy, visioning and requirements definition
Iteratively develop visual designs by building prototypes in Sketch or similar design tools
Expand existing design system guidelines to incorporate innovative new ideas that delight customers
Evangelize and enforce style guidelines throughout the software development lifecycle
Participate in UX research and usability testing activities
How will you get here?
Education/ Experience:
Bachelor of Science in Human Factors or related Degree, or High School Diploma/GED with 10+ years' experience.
8+ years of related experience with a Bachelor's degree; or 6+ years and an advanced degree or equivalent work experience.
Experience with design systems
Familiarity with web front-end technologies such as Django, Angular, Bootstrap and HTML/CSS
Familiarity with business intelligence or analytics tools is a plus
Experience designing data visualizations is a plus
Experience with the Life Sciences industry is highly desirable
Experience working in laboratory environment is a plus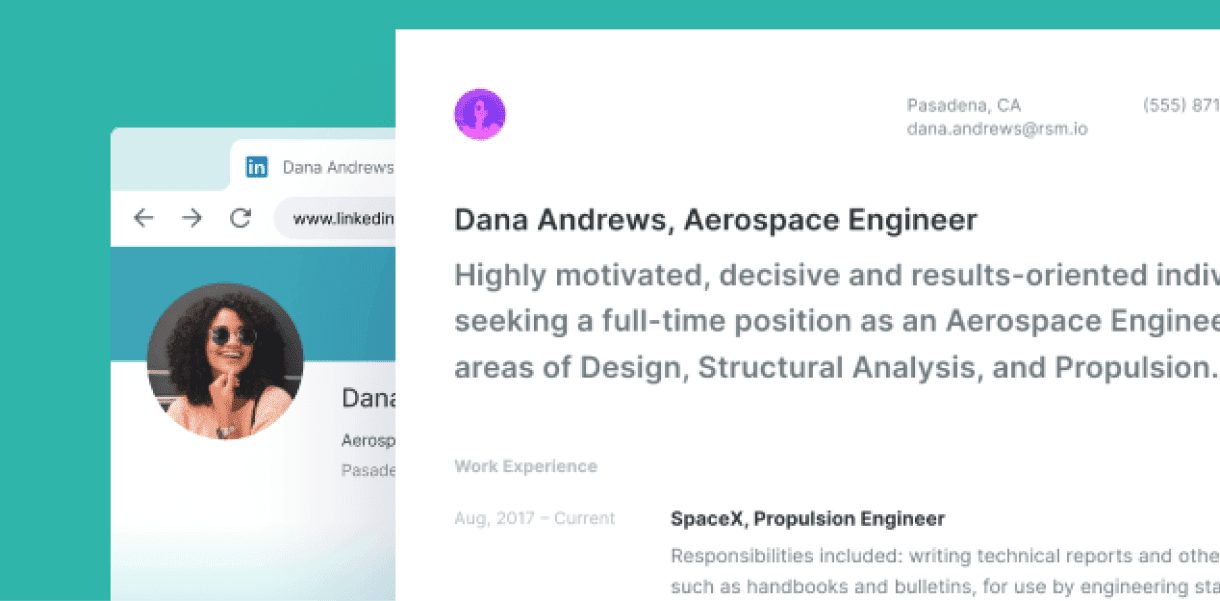 The Wireframe for an Intuitive UX Designer Resume
In this guide, we're going to help you highlight your UX design skills and write a resume that converts.

UX Designer Resume Examples
A showcase of the best resumes built with Standard Resume. Use these diverse, real-world resume examples for inspiration and to help you write a great resume.