UX Content Owner at Promethean World
This job posting is over 30 days old, but the application is still open.
UX Content Owner
REMOTE /
PRODUCT /
FULL-TIME
Who is Promethean?
Collaborative discovery is at the heart of the learning experience. With more than two decades helping people learn and grow together, Promethean is a true partner for educators, innovators, and business leaders. Our award-winning interactive displays and lesson delivery solutions transform learning and workspaces into creative, connected environments to foster collective success.
At the heart of Promethean is a team of education strategists, designers, and technologists that is dedicated to inspiring engagement and empowering teachers and students around the world. Our goal is to make education technology commonplace in all learning environments, and we strive every day to develop intuitive solutions that speed learning, insights, and creativity.
The Promethean team spans the globe and our work impacts the lives of millions of teachers and students. We stand by our solutions and our employees, offering highly competitive benefits and compensation, as well as providing a work-life balance that lifts and sustains us as we navigate a new future.
We are #TeamPromethean. Join us.
A bit more about the Product team… Promethean's product team obsesses over finding creative solutions to our customers' problems. We lead with our curiosity and strive to learn constantly as we build the technology that will inspire educator, students, and innovators alike. At Promethean, product managers create the vision and strategy that empowers our engineering team to deliver world-class solutions. They are responsible for product definition, planning and execution. Promethean product managers spend time gathering user feedback, reviewing data for research and validation, prioritizing work for engineering teams, measuring results and driving continuous improvement. They partner with engineering, QA and UX teams to deliver solutions that bring joy to our customers.
About this role…
We are looking for a UX content owner to oversee internal processes around localization and all UX (user-facing) material creation and review. This includes all messaging sent to customers related to our products: training documentation, release notes, in-product guidance, and on-screen content. The candidate would also own the localization process – including streamlining and improving quality, as well as overseeing vendors, and tools that we use to localize content. This role would serve as a subject matter expert on the UX team, understanding how customers use our products and defining how we speak to them (tone and voice) in order to improve their understanding, usage and the quality of their experience.
As a UX Content Owner, you will:
Develops and shares expertise in the understanding of our products, users and usage patterns
Standardizes and documents UX writing guidelines with goal to create clarity, consistency and tone of voice inside our products
Defines and implements improved process for localization
Manages the day-to-day of localization including vendors and tools
Collaborates cross-organizationally to review and edit all user-facing documentation: release notes, training documentation and other product related, user-facing messaging
Works across entire organization to communicate processes and standards and to ensure consistency in the way we communicate with our users
Requirements:
3+ years of relevant industry experience as a UX, technical or marketing writer, or formal undergraduate (or equivalent) study in the topic
Experience with localization; processes, tools and users
Experience as a product expert
Ability to define a strong and consistent user-facing tone for products
Experience working within product release cadences
Experience working across organizations to align vision, standards, and processes
Intuitive understanding of user goals, patterns and behaviors
Ability to work autonomously; proactively taking on workflow and process problems by identifying and implementing solutions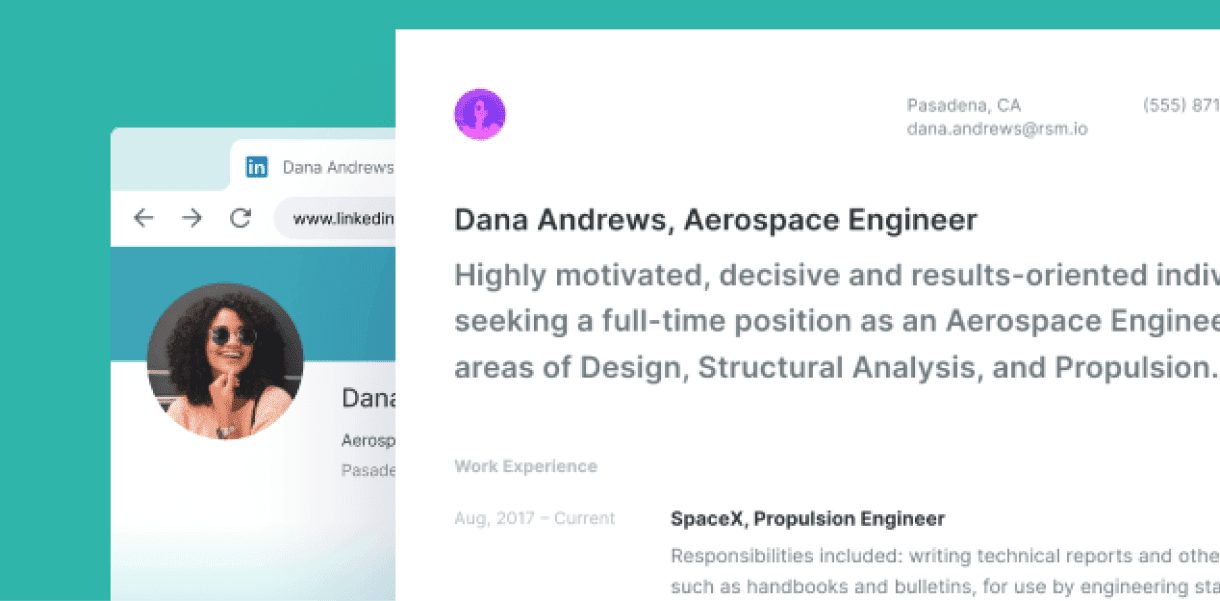 The Wireframe for an Intuitive UX Designer Resume
In this guide, we're going to help you highlight your UX design skills and write a resume that converts.

UX Designer Resume Examples
A showcase of the best resumes built with Standard Resume. Use these diverse, real-world resume examples for inspiration and to help you write a great resume.