UX Designer
LOCATION: San Jose, California, US
ALTERNATE LOCATION Remote, Anywhere in the USA
AREA OF INTEREST Marketing and Communications
JOB TYPE Professional
TECHNOLOGY INTEREST Collaboration, Video
JOB ID 1315478
Who You'll Work With
Join the Webex Online Marketing team and help expand our reach and shape the future of work. Working with in the Collaboration Technology Group, you'll be part of a dedicated team that is transforming the connections between people and the information they need to share to better the business. Developer Experience connects those who build and improve collaboration with technology to empower their end users to engage and innovate — anywhere, on any device.
What You'll Do
Work with product management, user experience and engineering teams to translate business problems, and requirements into compelling, innovative design solutions that demonstrate the power and value of rich client and web based internet experiences.
Develop user interaction from concept to implementation in coordination with other interaction designers, researchers, visual designers, engineers and product managers.
Build innovative and highly usable interaction flows for a variety of applications.
Continually innovate, using the Cisco Webex suite of industry-leading tools.
Promote a constructive environment for idea exploration and creativity.
Work with a global design team across continents and time zones.
Who You Are
3-5 years working as a professional designer with a stunning portfolio demonstrating powerful design thinking in both interaction and visual execution.
Proficiency and understanding of HTML + CSS skills.
You have worked on teams crafting for modern online experiences.
Keen understanding of usability principles and design thinking.
Shown ability to balance multiple projects while meeting tight deadlines.
Formal design training and education.
You are customer focused and have the ability to understand how data can make solutions better.
Excellent communication skills & collaborative skills across cultures.
Proficient in Figma/Sketch.
Demonstration of visual design acumen and typography skills.
We Are Cisco
WeAreCisco, where each person is unique, but we bring our talents to work as a team and make a difference powering an inclusive future for all.
We embrace digital, and help our customers implement change in their digital businesses. Some may think we're "old" (36 years strong) and only about hardware, but we're also a software company. And a security company. We even invented an intuitive network that adapts, predicts, learns and protects. No other company can do what we do – you can't put us in a box!
But "Digital Transformation" is an empty buzz phrase without a culture that allows for innovation, creativity, and yes, even failure (if you learn from it.)
Day to day, we focus on the give and take. We give our best, give our egos a break, and give of ourselves (because giving back is built into our DNA.) We take accountability, bold steps, and take difference to heart. Because without diversity of thought and a dedication to equality for all, there is no moving forward.
So, you have colorful hair? Don't care. Tattoos? Show off your ink. Like polka dots? That's cool. Pop culture geek? Many of us are. Passion for technology and world changing? Be you, with us!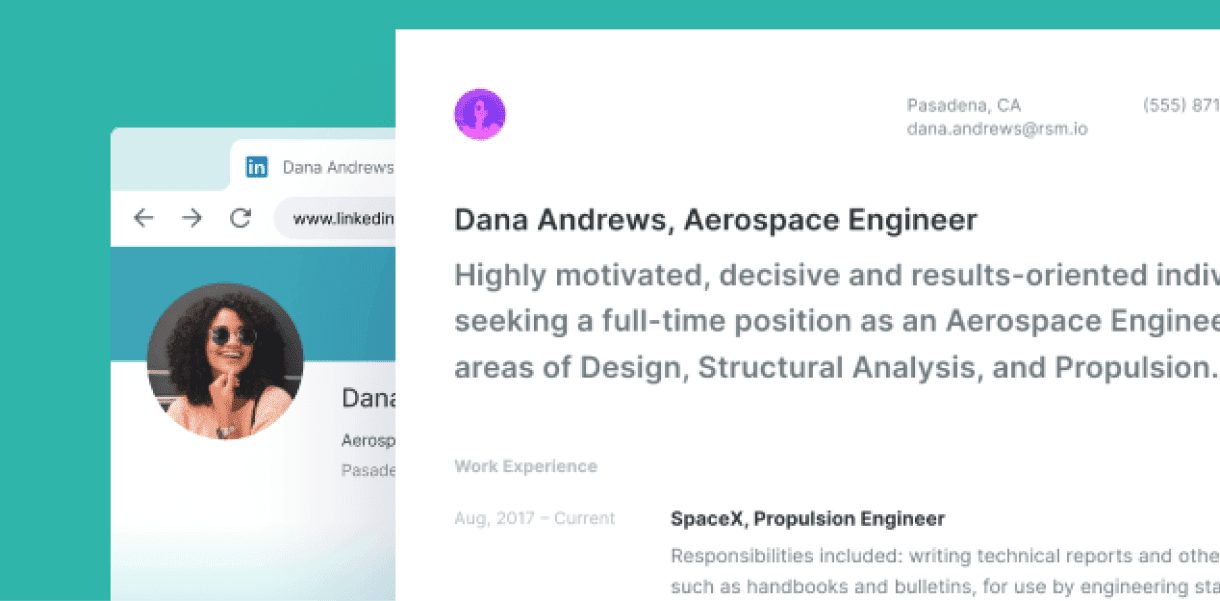 The Wireframe for an Intuitive UX Designer Resume
In this guide, we're going to help you highlight your UX design skills and write a resume that converts.

UX Designer Resume Examples
A showcase of the best resumes built with Standard Resume. Use these diverse, real-world resume examples for inspiration and to help you write a great resume.