UX Designer at WebDevStudios
This job posting is over 30 days old, but the application is still open.
Title: UX Designer
Location: United States
Classifications: Remote
Employment Type: Full Time
Salary: $70,000 – $90,000, commensurate with experience
We are searching for passionate, proactive people who want to help build great websites. We want to ensure a diverse and inclusive workplace where we can learn from each other and encourage people of different backgrounds, experiences, abilities, and perspectives to apply. Studies show that minorities are less likely to apply if they do not meet 100% of the qualifications but we would love to hear from you even if you feel like you don't meet every single qualification. We are open to training the right person who has the right attitude and is fit.
Do you have experience with UX Design and looking for a fulfilling career where you get to be creative with building the visual design and craft the UI/UX for clients from some of the most exciting brands in the world today? Join us and let's work together on some of the most interesting and challenging design and creative projects in the WordPress space through our partnerships with our amazing clients.
Qualities that matter to our team
A positive attitude, a good work ethic, and enjoy helping others.
Be a supportive team member and leader.
Be candid and respectful.
Not afraid to ask for help, teachable, a quick study, and have the ability to be flexible when "stuff happens."
Understand deadlines and can complete a variety of tasks throughout the week.
Willing to participate in company-paid training courses to further their skills.
Excited about contributing back to open-source technologies.
Comfortable communicating via Slack and participating in video calls with their team while working remotely.
YOUR DAY-TO-DAY
You are designing websites and applications for our clients. You are interfacing with clients and our team on a daily basis to design client websites/template offerings from initial wireframes to full concept ready to be implemented by our Engineering team to finished deliverables. You are working hand-in-hand with our Strategy department to lead workshops/discussions with clients, driving towards an understanding of brand promise, emotion, mood, and expectations, and collaborating on the technical requirements and roadmap for moving a project from Strategy & Design into active development and Engineering.
Responsibilities
Lead design discussions with the client through design discovery and final design deliverables.
Create mood boards/storyboards, illustrations, style tiles, and other representations of design to guide clients through design processes.
Develop style guides, annotated comps, user guides, and other deliverables designed to preserve the essential elements of an overall design solution through development.
Design innovative, engaging, responsive layouts and experiences for web and mobile.
Refine design deliverables through iterations—from sketches to comps and to real in-browser realizations—with an emphasis on multi-device responsiveness and multi-browser/platform cohesion.
Confidently present design solutions to client stakeholders, communicating design decisions and rationale behind, combining design with the functional and business goals of the project.
Collaborate with front-end engineers on interactive prototypes, animations, and production-ready web experiences.
Collaborate with the Strategy team on technical requirements to bring design products to digital reality.
Ability to follow the specifications provided by our client and team leaders.
Interface regularly with team leaders to communicate progress, challenges, and updates.
Help bring new ideas for design and content creation to the team using your expertise and eye for great design.
Requirements
At least 3 years of experience with visual design for the responsive web.
Solid communication and listening skills.
Fluent in modern web trends, techniques, and technologies.
Solid understanding of web technologies: HTML, CSS, web typography, responsive design, and what it means to design for a multi-device world.
A strong portfolio demonstrating digital design skills, and an ability to define what makes them successful.
Familiarity with web standards and usability.
Strong experience with on-page SEO fundamentals.
Have a collaborative, self-motivated mindset, interested in identifying and solving design challenges.
Strong ability to conceptualize.
High attention to detail.
High competency with Adobe Creative Suite.
Experience with Invision and Sketch.
Understanding the possibilities of the WordPress platform.
Ability to manage multiple projects at one time.
Must possess the ability to work within deadlines.
Nice to have: Ability to prototype experiences and assist with the front end development process, if the need arises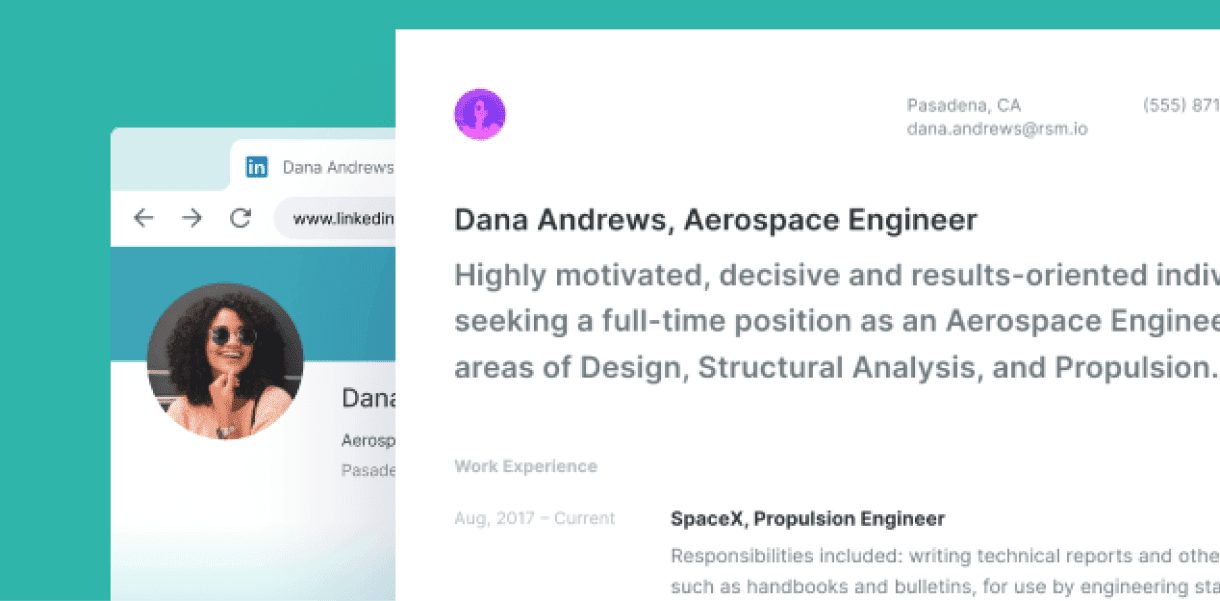 The Wireframe for an Intuitive UX Designer Resume
In this guide, we're going to help you highlight your UX design skills and write a resume that converts.

UX Designer Resume Examples
A showcase of the best resumes built with Standard Resume. Use these diverse, real-world resume examples for inspiration and to help you write a great resume.