UX-UI Designer at Blueprint LSAT Prep
Part-Time UI/UX Designer
About the Role
Blueprint Test Preparation is seeking a Part-Time UI/UX Designer to design and/or update interfaces in our custom web-app. You will work directly with our Senior UI/UX Designer and a team of associate designers on various designs in the project. This is a part-time position that is based remotely. The role will report to our Director of Product.
Your Responsibilities
You will work collaboratively with our team of designers while owning specific parts of the website. The initial project includes applying current design schemes to new layouts, updating existing layouts, and/or creating mock-ups. This engagement has the potential to establish an ongoing relationship.
Specifically, you will:
Design user interface elements, like menus, tabs and widgets
Build page navigation buttons and search fields
Develop UI mockups and prototypes that clearly illustrate how the sites functions and looks
Create original graphic designs (e.g. icons)
Prepare and present drafts to internal teams and key stakeholders
Identify and troubleshoot UX problems (e.g. responsiveness)
Conduct layout adjustments based on user feedback
Adhere to style standards on fonts, colors and images
Create responsive designs
Illustrate design ideas using storyboards, process flows and sitemaps
Your Background
At least 3 years of experience designing user interfaces for desktop and mobile web applications
Proficiency with Sketch and/or Figma
Design with an eye for detail, with strong adherence to agreed timelines
Comfortable working in a fast-paced, remote environment
Comfortable collaborating with other designers and product managers
A strong portfolio of work in designing UX/UI for desktop and mobile
We're excited about you because you …
Have a background in market or user research and/or product development
Love to learn about users, and have experience in collecting and analyzing research data
Get excited about building great customer experiences and wowing users
Are hyper-organized and are comfortable managing project timelines
Are collaborative and bring a track record of strong stakeholder management and internal evangelism
Are high energy, self-motivated, and thrive in fast-paced, performance-driven environments
Think it would be exciting to build the future of online education
Take your work very seriously but not yourself
Are passionate about the mission of Blueprint and the problems we're trying to solve
Who we are . . .
Blueprint is the leading boutique provider of LSAT and MCAT test preparation. We offer several prep options for students, including an online self-study program, in-person and live online classroom options, and live online tutoring. We are a founder-led company that started with a simple vision to prep students more effectively than the big companies by making learning more engaging, more entertaining, and more effective. We are educators at heart looking to serve our students better every day. We know what's at stake and we understand what it takes to help students succeed.
We are seeking future team members who display our values:
Students First
Own the Result
Bias for Action
Never Satisfied
Authentic and Positive
Energy and Enthusiasm
Always Learning
We have a smart, experienced leadership team that wants to do it right and is open to new ideas. Our team embodies a sense of fun and an unwavering commitment to excellence. We share the belief that we can have a good time while still being the best at what we do.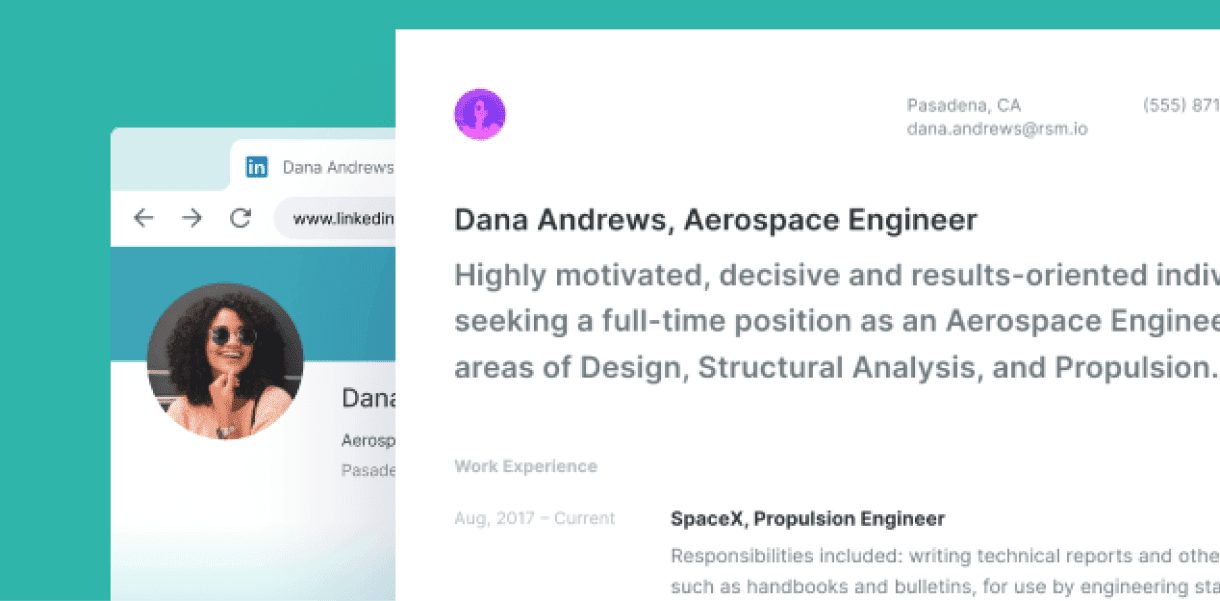 The Wireframe for an Intuitive UX Designer Resume
In this guide, we're going to help you highlight your UX design skills and write a resume that converts.

UX Designer Resume Examples
A showcase of the best resumes built with Standard Resume. Use these diverse, real-world resume examples for inspiration and to help you write a great resume.