Brand Design Lead at Osome
This job posting is over 30 days old, but the application is still open.
Brand Design Lead
Description
We are looking for a Brand Design Lead to join our Design Team.
As a successful candidate, you will be responsible for establishing our visual identity and executing it in external communications.
You'll work closely with Marketing, Product, and Copy leads to craft brand experiences for our customers across a variety of channels.
This is a hands on role with a huge opportunity to define and extend the Osome brand.
We are Osome — an international fintech startup making the lives of entrepreneurs easier. Osome is the silent hero in the background helping over 7,500 businesses spend less time on routine admin and more time on changing the world for the better.
We've built our own app and web product and are automating accounting, tax, company formation and other business operations.
We have recently raised a funding round and are experiencing tremendous growth in both clients and team members.
We have over 250 staff from 15 countries and have offices in Singapore, London, Hong Kong, Moscow and Kuala Lumpur.
We are looking for the brightest minds who love solving problems and achieving results.
What you'll do:
Define, maintain, and evolve our visual brand in all external communication.
Extend the visual brand across various mediums with visual design, illustration, photography, iconography, web design, video, and merchandise.
Recruit and manage talented designers to build out the Brand Design team.
Oversee and help design concepts, assets, and visual treatments across different media and marketing channels, working with both the creative team and external agencies.
Work closely with the creative producer to develop project plans and ensure that projects are progressing and creative is delivered on time.
Partner with all parts of the company including marketing, copy, product, engineering, and support to maintain a consistent brand experience and create beautiful designs in friendly environment.
Requirements
Who are you:
7+ years of industry experience: agency, design studio, production house, or relevant in-house marketing experience.
Experience defining, building, and differentiating brands. Exceptional design & layout skills, great eye for composition, colour, typography and detail-oriented.
Advanced design and storytelling skills, covering multiple formats and channels. A good understanding of performance and awareness marketing strategies and tactics
Strong sense of responsibility, logical, meticulous, self-motivated, and values teamwork.
Good interpersonal skills to work with teams from across departments and markets.
English skills in written and oral communication.
Bonus: Experience recruiting, motivating, and managing a team of experienced creatives
Benefits
What you'll get:
Competitive salary in USD and Stock Ownership.
Flexibility. Work from one of our offices or from home. We set up goals and timelines, you can choose how to organise your time yourself.
Competitive remuneration with regular appraisals, strong founders and team (we've launched multiple startups and achieved exits), great learning and growth opportunities.
No bureaucracy and useless rituals, we work together to help you achieve your ambitions and help the company grow.
Opportunity to join a startup experiencing fast growth and influence the future of corporate services (an industry affecting millions of companies in our markets).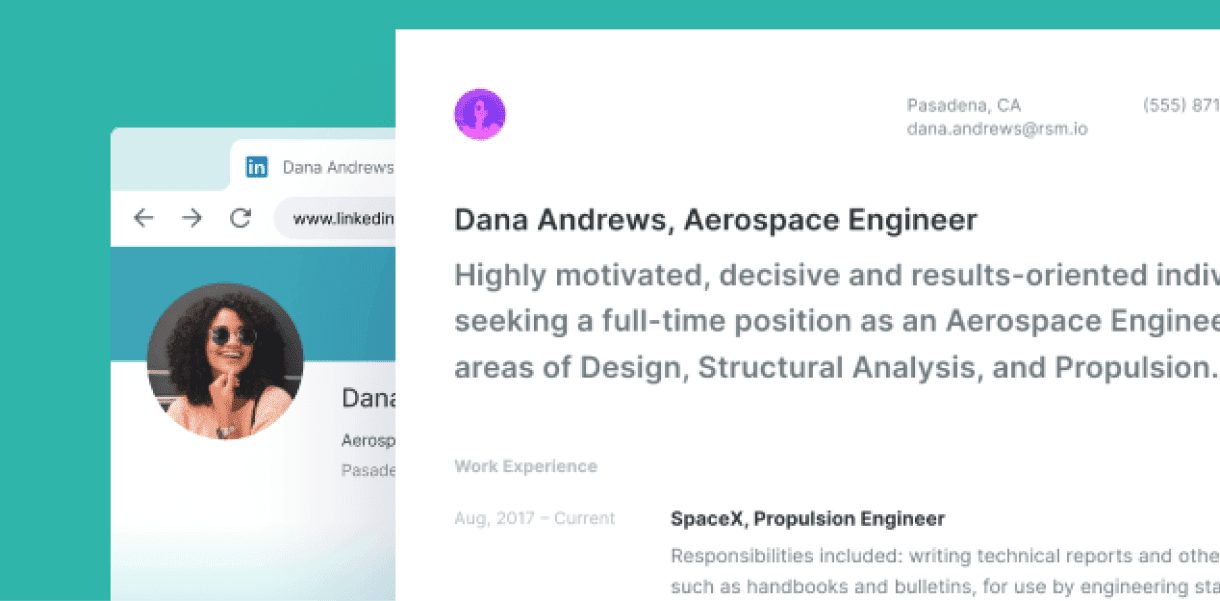 The Wireframe for an Intuitive UX Designer Resume
In this guide, we're going to help you highlight your UX design skills and write a resume that converts.

UX Designer Resume Examples
A showcase of the best resumes built with Standard Resume. Use these diverse, real-world resume examples for inspiration and to help you write a great resume.