Video Editor (int'l candidates welcome to apply!) at First Day Life
This job posting is over 30 days old, but the application is still open.
This is the job for an all star video editor that wants their own schedule, has an eye for online advertising, and wants unlimited growth potential in their career. This position can be contract to hire or ongoing part-time role depending on the candidate. Open to international candidates!Dear video editor superstar, 
Do you want to work your own hours and determine your schedule?
Do you love the creativity in video and online advertising?
Desire for complete autonomy and artistic creativity?
If you've always been an expert communicator who is technologically inclined and would like to take those skills to the next level -- while at the same time learning the crucial entrepreneurial and marketing skills you need to grow your first company -- this could be the opportunity you're looking for.Experience
Direct response video creation experience, either in-house or agency.
Needs to have experience working with a company 
Rapid fire turnaround time (can produce 10+ ~15 second video creatives in a day)
Experience with direct response copywriting
HOW TO APPLY
No exceptions - in order to apply please provide the following.
1) Send a portfolio with the following:
Ad samples with copy if any
Videos or other relevant samples
Answer the following question: 
How long would it take you to create a 15 second direct response video creative from a project brief
Compensation
Will be based on candidates experience and open to alternatives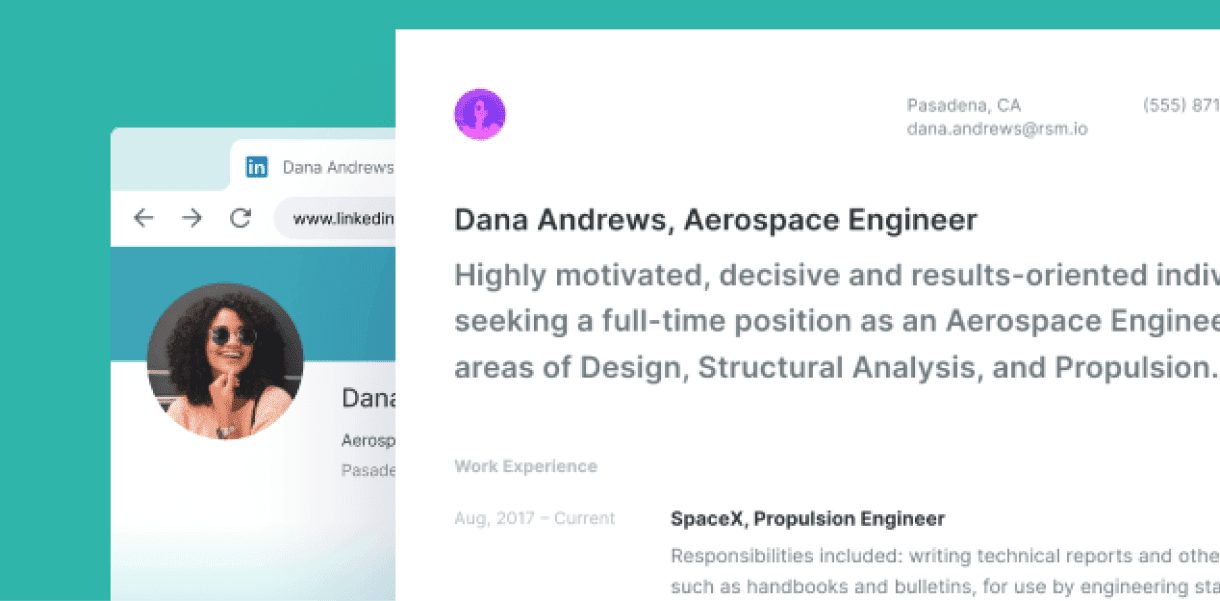 The Wireframe for an Intuitive UX Designer Resume
In this guide, we're going to help you highlight your UX design skills and write a resume that converts.

UX Designer Resume Examples
A showcase of the best resumes built with Standard Resume. Use these diverse, real-world resume examples for inspiration and to help you write a great resume.