Crafting an eye-catching graphic design resume can feel like an endless endeavor. We've researched how to build a winning resume so you can stop wasting time and find your next job.
The sooner you can lock down your graphic design resume, the sooner you can dedicate your energy to applying and interviewing with potential suitors. We have a formula you can follow to expedite the process and create a polished resume that will impress hiring managers in no time.
We'll walk through everything you should include in your resume to make it stand out and land a graphic design job. We'll go over what hiring managers look for, resume formatting, and the sections you need to include.
What Do Hiring Managers Look For?
Hiring managers and recruiters are the gatekeepers of your dream job. Your resume is your chance to immediately show off your graphic design skills, relevant experience, and previous projects.
First impressions are everything. Your resume needs to first catch the attention of the hiring manager so you can move onto the interview stage. Then it needs to captivate your interviewer and explain why you're the right candidate for the position.
Here are a few things to consider before organizing your resume:
Show Off Your Graphic Design Skills
Your resume needs to be visually appealing and well-designed, you're a graphic designer and this is your specialty. It needs to be easily scannable so a hiring manager can quickly review it and realize the value you provide.
It starts with a clean and easy to read resume layout. Don't overcrowd the page with too much information. Keep white space and columns throughout your resume.
You can also incorporate a professional-looking color scheme and a clean typography hierarchy. Just remember, keep it professional and don't try to get too cute. You want to show your skills, but you don't want to distract the reader and take the focus away from your accomplishments. For inspiration, take a look at our graphic design resumes.
Highlight Your Relevant Experience
While your resume's overall design is incredibly important — especially for graphic designers — the real meat of your resume is your relevant experience. This is where you let previous projects, accomplishments, and accolades shine.
Your hard skills will be the star of your resume. For example, graphic designers should have experience with programs like the Adobe Creative Suite. You need to convey you're comfortable with the tools needed for the job, and you should provide examples of successful design projects.
You can also customize your resume to each job you're applying for. For instance, if you're applying to a graphic design role that involves designing assets for the web, highlight your web design experience.
Here's a good example:
Designed call-to-action imagery for website landing pages, which yielded a 10% improvement in conversion rate
Catering your resume to the job description and being laser-focused on its details will give you an edge over the competition.
Link to Your Portfolio
Your resume is like the bread crumb that leads hiring managers to your design portfolio, which is key for graphic designers seeking work. Portfolios show off your experience and allow readers to see the skill level, type, range, and style of work you can produce.
Make your portfolio easily accessible to guide the reader to dig deeper into your previous work. You're in good shape if you can wow a hiring manager with your resume and get them to review your design portfolio.
Now, let's get into the actual formatting and content of your graphic design resume.
Graphic Designer Resume Format
There are a few different resume formats you can choose from: reverse chronological, functional, or combination. Experienced graphic designers should use a reverse chronological resume format because it calls attention to your real-world experience.
Reverse chronological order resumes start with your most recent experience and walk through your different job titles and professional responsibilities. They show your career progression and paint a picture of several years of professional growth.
There are also functional and combination resumes, but these are a better fit for those who are fresh out of college and have less real-world experience.
Functional resumes focus on your skill-set rather than your work history. This format summarizes your capabilities and skills instead of walking through your on-the-job experience.
Combination resumes are a mash-up of a reverse chronological and a functional resume. They highlight your skill-set but still draw attention to your work experience.
Applicants who have little experience, gaps in employment, or are making a career change can explore using a functional or combination resume. A reverse chronological resume will almost always be the right choice for you if you're confident with your work history.
You should keep your resume to one page if you're a recent graduate. Those who have many years of on-the-job experience can extend their resume to two pages if needed.
Now, let's take a look at what sections you should include in your resume.
Sections of a Graphic Design Resume
There are five main sections you must include in your resume: contact information, summary, experience, skills, and education. Start with this essential information before deciding if you should add any secondary information.
1. Contact Information
Including basic contact and personal information is a must. This section is straightforward and should include the following items:
Name
Current or most recent job title
City and state
Phone number
Email
Portfolio link
Don't go into too many details like your date of birth or nationality. Stick to the details above, since recruiters only use this section to get in touch with you.
2. Resume Summary
Recruiters spend only seven seconds looking at your resume. These are only a few precious seconds, and you need to capitalize on them immediately. Otherwise, your resume could fall to the bottom of the stack and stay there.
A resume summary is your first opportunity to grab the attention of the reader and leave them wanting more. A compelling resume summary uses two to four sentences to highlight your professional experience, accomplishments, and the value you can provide.
Consider writing something like this:
Inventive graphic designer with 10 years of experience creating digital assets and print material for Fortune 500 companies. Trusted leader who has managed high-profile creative projects to meet client specifications. Highly proficient in Adobe Creative Suite and user experience design.
3. Work Experience
This is where you get into the specifics of your previous roles. Focus on the responsibilities you held and the successes you had in each position.
Remember to put yourself in the hirer's shoes. What matters to them, and what experience can you convey that will leave them with no choice but to schedule an interview with you?
Here are the main things you should include in this section:
Job title
Company name
Dates of employment periods
Around four achievements from each position
Your achievements should be notable call-outs that will impress the hiring manager. They explain your contributions to a project and what the results were.
You likely have worked on many different projects and played many parts throughout your career. Stick to the three to five most relevant highlights for each position, and tailor them to the job you're applying for.
Here are what four achievements could look like on your resume:
Conceptualized logos for businesses in the SaaS and retail industries
Built a style guide to ensure branding consistency across all teams within the company
Collaborated with the data science team to produce data-supported infographics that had more than 100,000 shares on social media accounts
Managed the design and production of quarterly print brochures that were distributed to more than 5,000 potential clients
You can also take a look at some of these graphic design resume examples for ideas.
4. Skills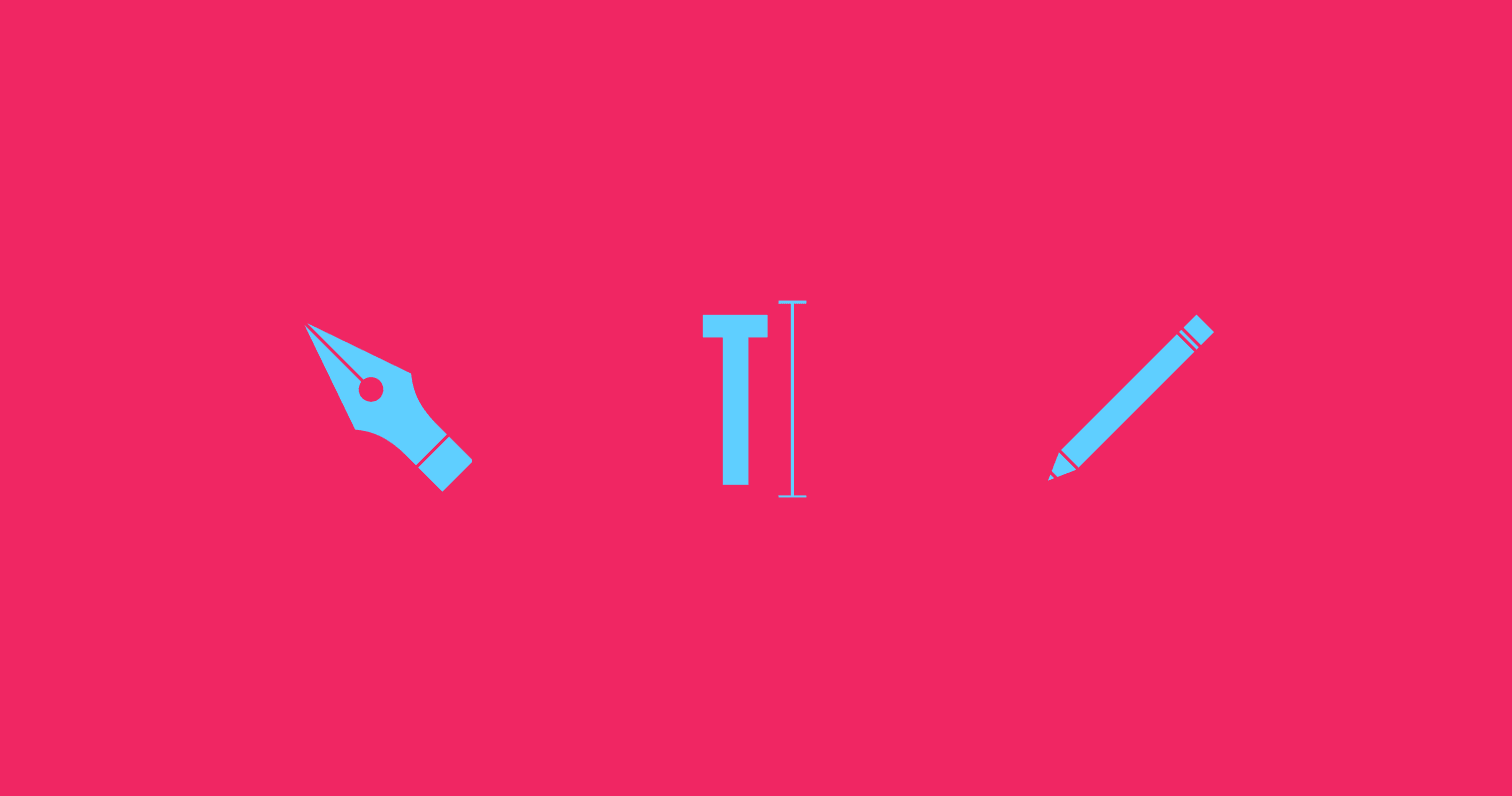 The skills section of your resume is where you primarily highlight the design tools and technical skills you're comfortable using. You can highlight soft skills in this section, but leave these as your secondary focus.
Hard Skills
Graphic designers use a variety of creative design tools on the job each day. Here are some examples of software and technical skills you can incorporate into your graphic design resume:
Adobe Photoshop
Adobe Illustrator
Adobe InDesign
Infographic design
Print design
​Brand identity
Web design
UI or UX design
HTML
CSS
Soft Skills
Plugging soft skills into your resume isn't a bad idea, but don't go overboard. It's much easier to back up hard skills with tangible proof.
Some great areas to highlight are being self-motivated, adaptable, and accountable. If possible, hiring managers also like to see when you took the initiative to step into a leadership role.
Soft skills can be easily placed in other sections of your resume. Slip them into your summary or work experience section rather than listing them in a bulleted format. Soft skills aren't nearly as important as hard skills — especially for graphic designers.
5. Education
The other sections of your resume — like the summary, work experience, and skills sections — do most of the heavy lifting. While this section doesn't need to take too much real estate, it should include the following details:
Name(s) of educational institutions
Degree(s) obtained
Dates attended
You can also supplement this section with academic achievements or participation in organizations. However, if it's a matter of choosing between these and impactful workplace experiences, opt for the latter.
6. Additional Sections
There are a few secondary pieces of information you can include if you feel like it would strengthen your resume. Only include these if they apply to the job and help show you're a well-rounded applicant.
Side projects
Entrepreneurial endeavors
Interests and hobbies
Professional certifications
Awards
Volunteer work
Languages you speak or write
Now that you understand how to format your resume and how to decide what to include, here are a few pointers to help make your resume stand out from the rest.
Tips To Make Your Resume Stand Out
What will make your resume memorable to a hiring manager? Resumes that are data-supported and engaging will ensure you land an interview.
Support Your Experience With Data
Tie your experience and achievements to hard data whenever possible. This shows you understand that graphic design means much more than producing flashy graphics.
Here are a few ways you can support your experience with data:
Produced creative assets for Instagram which received over 100,000 impressions
Crafted masthead images for a website that draws 500,000 visitors per month
Designed digital display advertisements that garnered a 10% engagement rate
It's good practice to keep track of these metrics as you progress throughout your career. With a list of these data points, you'll impress hiring managers with your results-driven mindset.
Don't Be Boring
The job search can seem like a daunting task. You're often competing with potentially hundreds of other job seekers who are in the same boat as you. There's nothing worse than blending in and going unnoticed.
Give your resume some flair, and let your personality shine. An old-fashioned or stale resume won't get you anywhere. Save yourself the hassle and design something beautiful, modern, and unique. Check out this resume format to give you an idea of what you can create.
Designing a Resume That Earns an Interview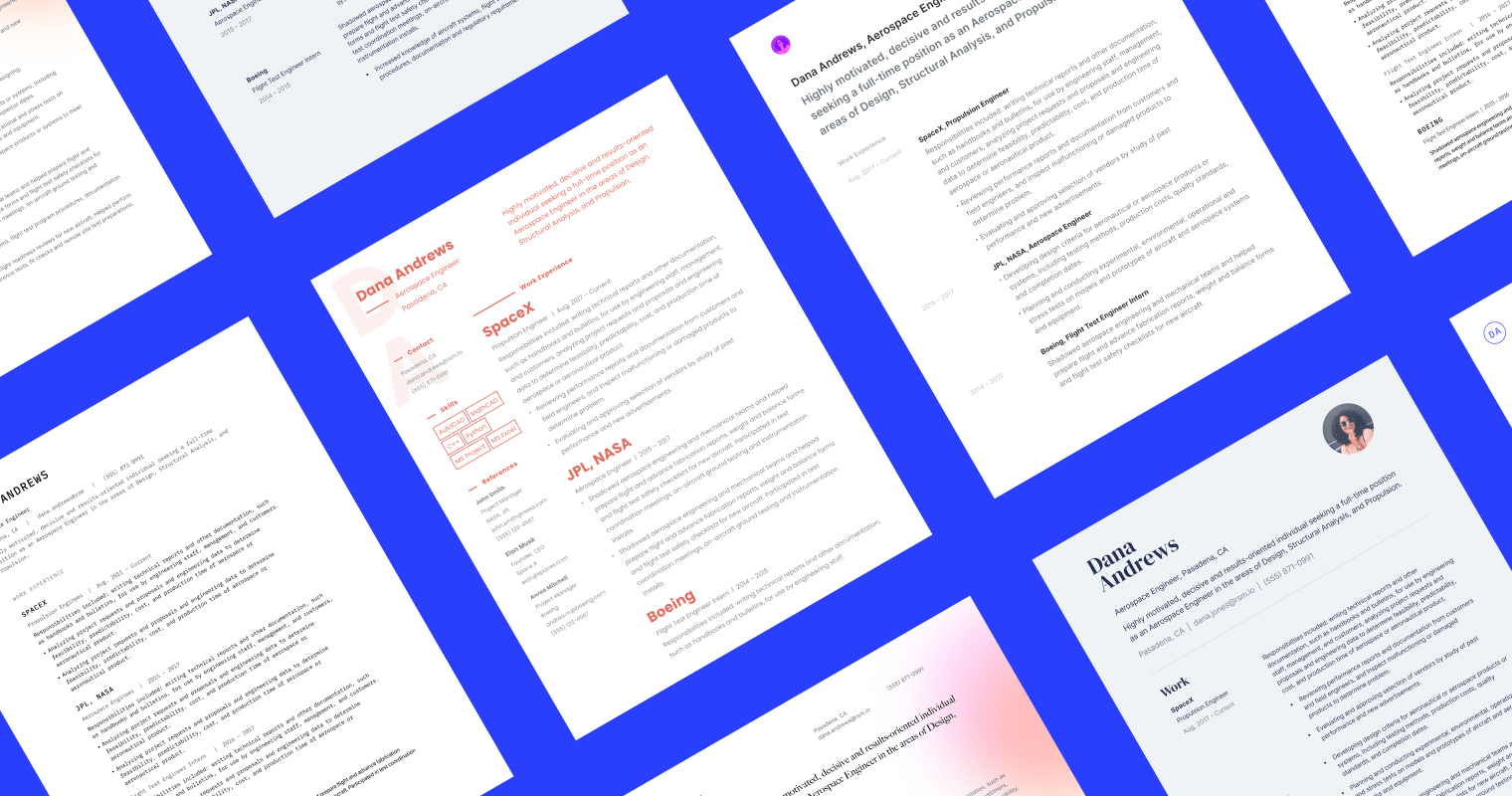 You have the graphic design skills and creative vision. The only thing left is a solid resume that shows off your skills. You'll need a modern and beautifully crafted resume if you want to shorten your job search and land your dream graphic design job.
Your resume is your first opportunity to show hiring managers your design abilities. You can use our resume builder and choose a hiring manager approved resume template to maximize your chances of receiving an offer.