1. Pender
Pender is a modern resume template for those seeking a modern and clean resume.
Modern, simple, and clean.
Capture the attention of the reader with an oversized summary section, then draw them into your neatly formatted work experience. Recruiters love Pender's minimalistic style and focus on content.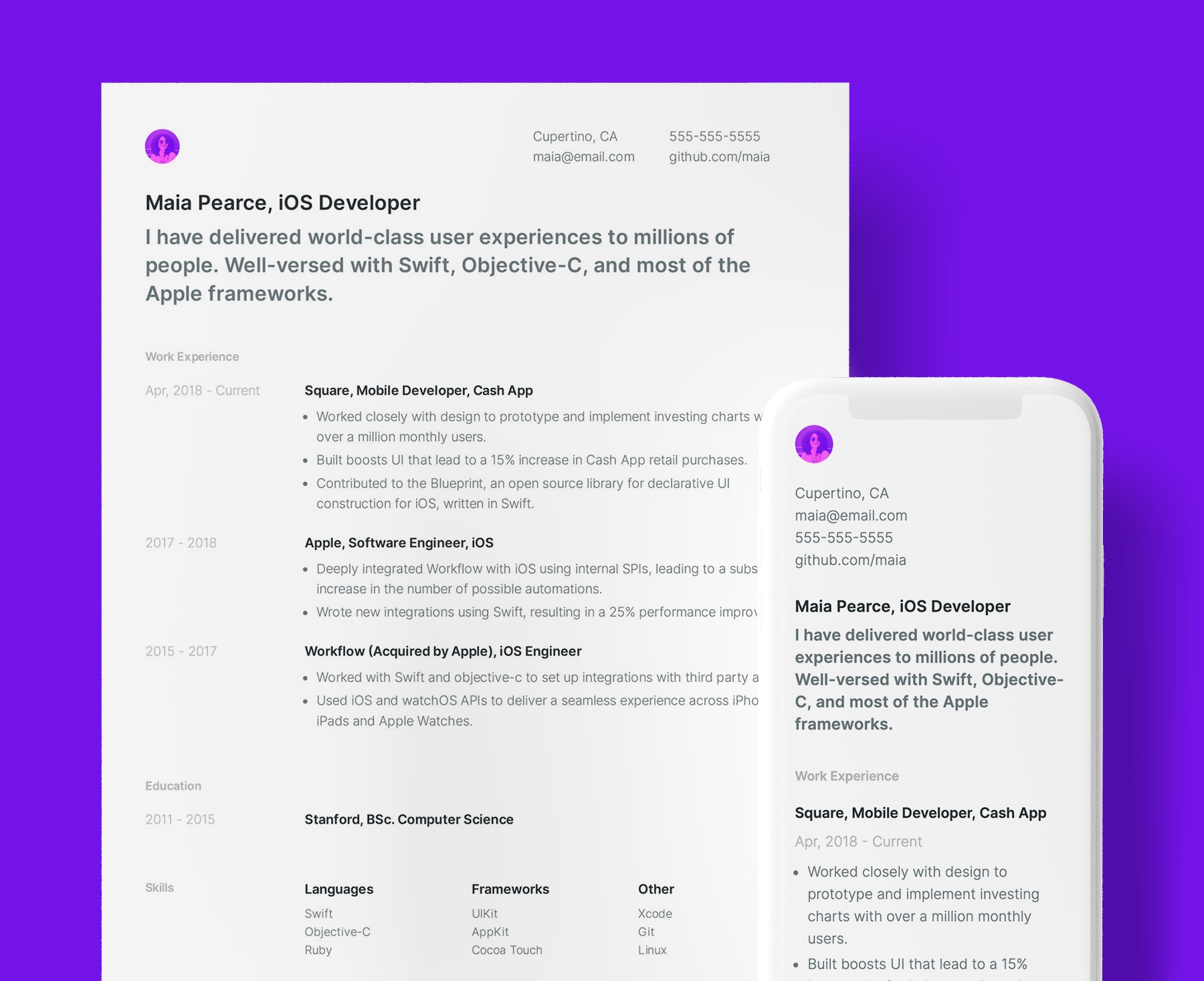 Resume Design
Pender focuses the reader on your experience through exceptional use of whitespace and typography. It's lack of borders, separators, icons, or colors create a serene reading experience.
Pender supports the addition of a photo for locations or industries that they are required. It can also be used to add your personal logo or a splash of color.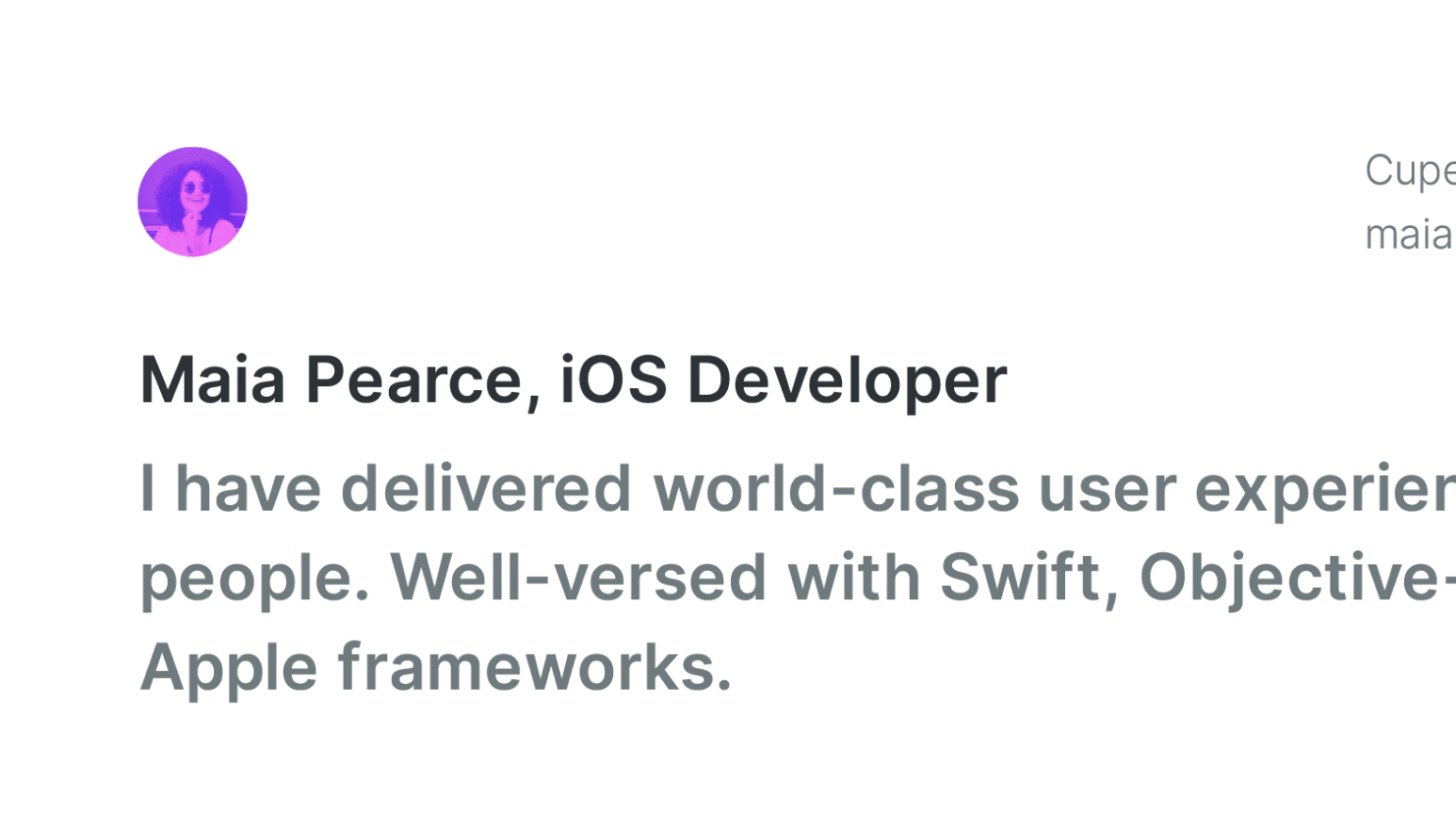 Resume Font
The
Inter
font by Rasmus Anderson is used for heading and body text.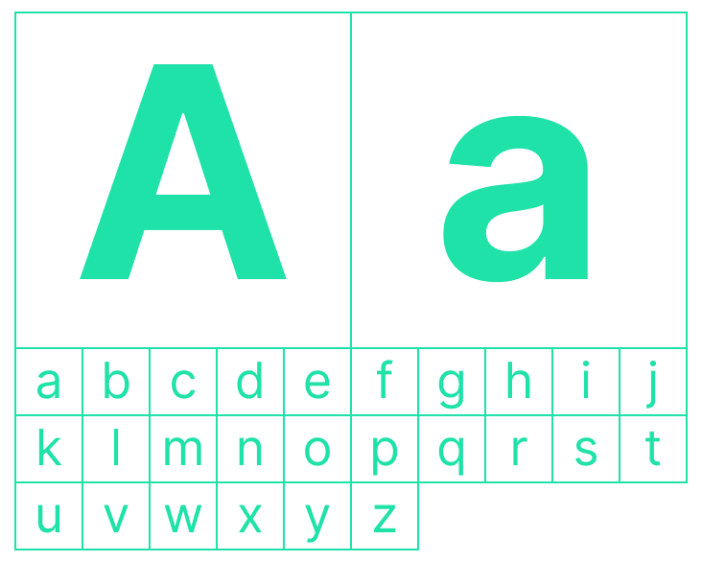 "Inter features a tall x-height to aid in readability of mixed-case and lower-case text. Several OpenType features are provided as well, like contextual alternates that adjusts punctuation depending on the shape of surrounding glyphs"
Resume Builder
Breeze through your job search with this simple resume template.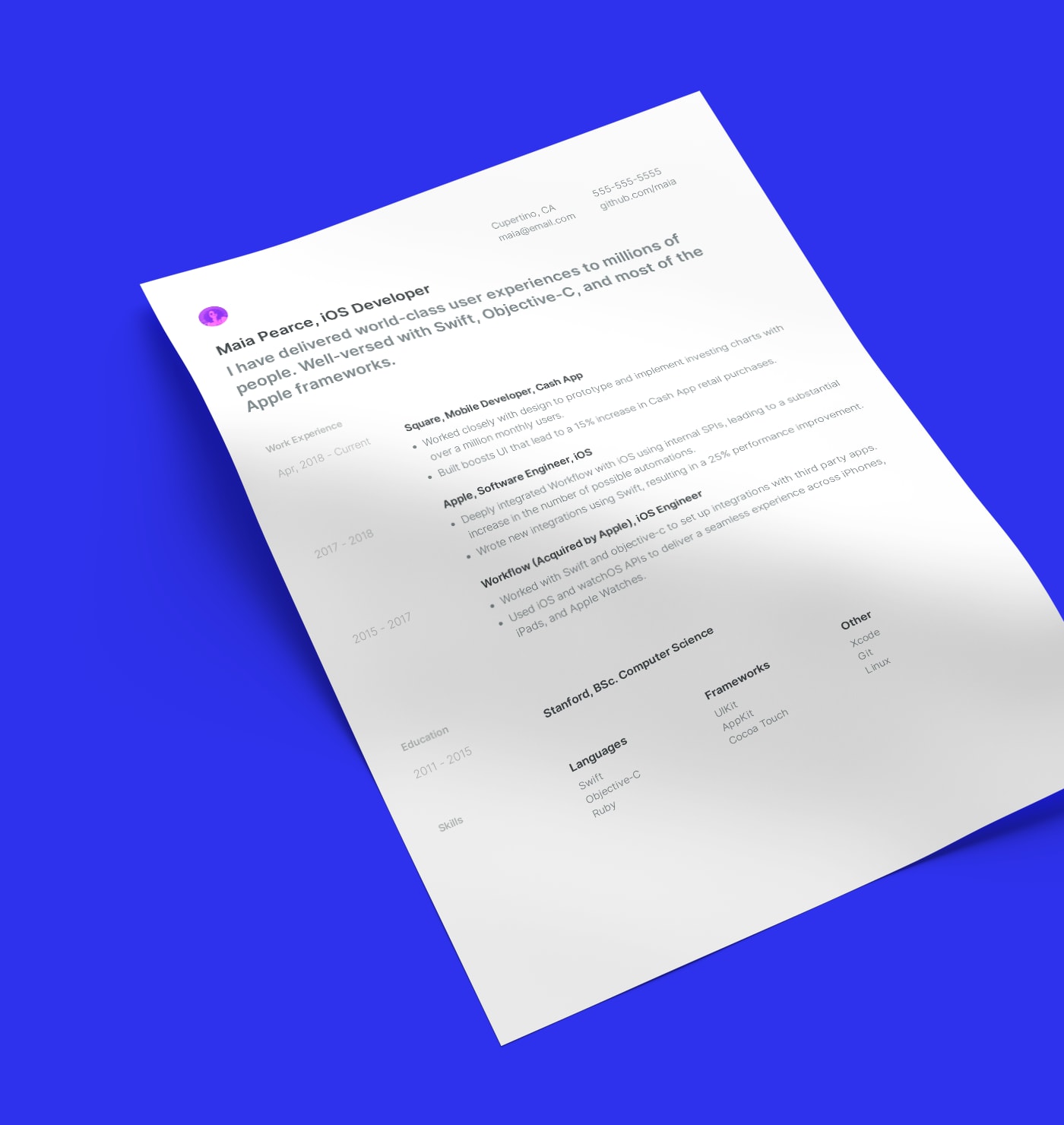 Resume Sections
Pender has a prominent summary section and support for other standard resume and curriculum vitae sections. A hybrid, functional, chronological, or reverse-chronological resume can be created by reordering sections.
Contact information
Minimal, but easy to find.
Resume summary
This template's prominent summary is ideal for drawing recruiters into your resume. Say something interesting and change their scanning into reading.
Work experience
The larger than usual job description font encourages the reader to do more than just scan the job titles and companies of your work history.
Education section
Equal emphasis on the school and degree, with the option to add more information.
Skills section
Customizable skills color allows you to control the emphasis on skills.