1. Parker
Parker is an excellent choice for recent graduates, entry-level job seekers, and people without experience at notable companies.
Crisp, clear, and to the point.
A modern take on a classic resume template, created in collaboration with Gergely Orosz, author of
The Tech Resume Inside Out
. Parker is the perfect choice if you are looking for a one-page resume.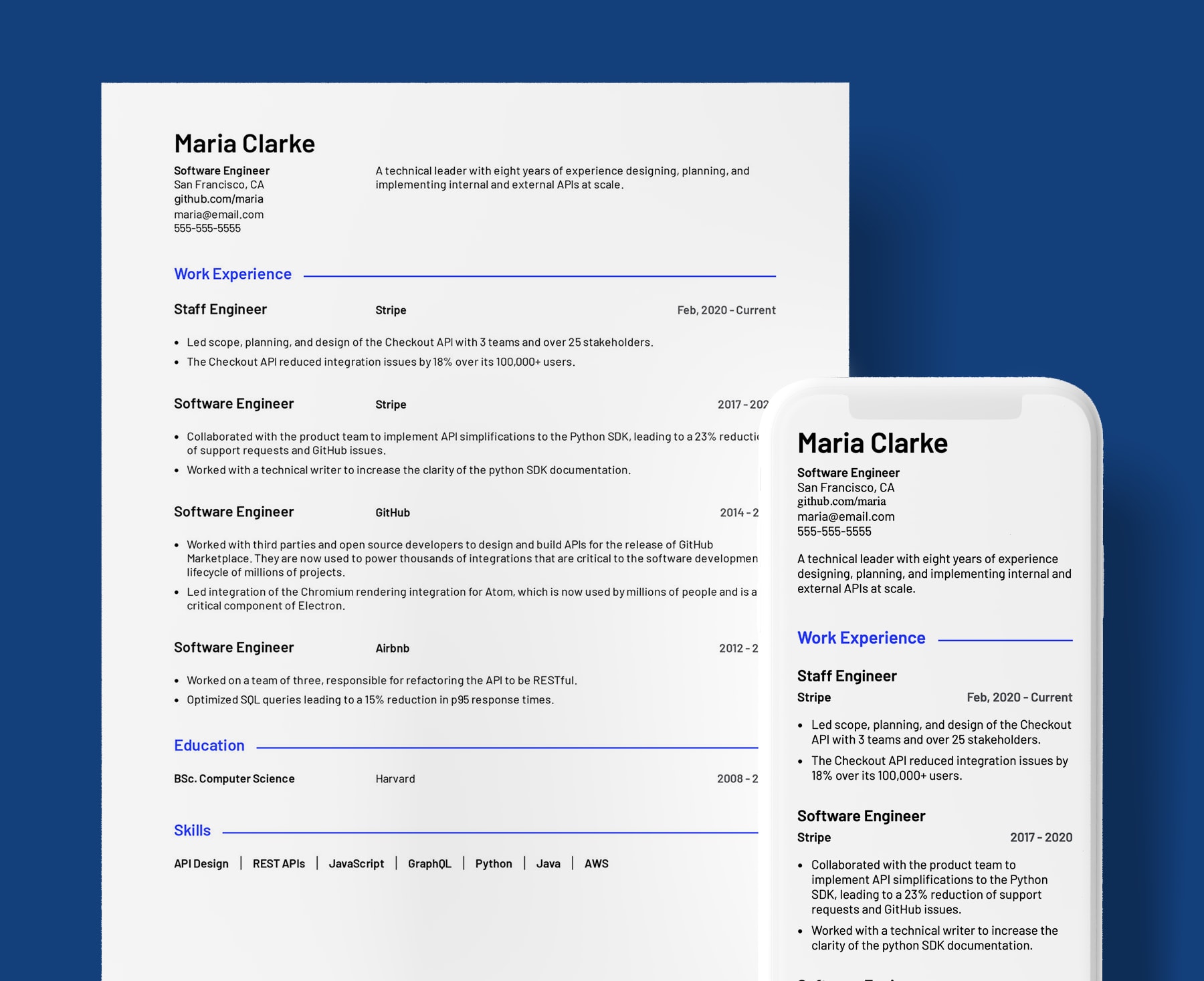 Resume Formatting
Parker is a modernized version of the popular Career Cup resume template. We improved the spacing and typography, optimizing for readability. Hiring managers will be familiar with the layout and will love how easy to scan it is.
Customizable header colors offer you the ability to add personality while maintaining the focus on readability that recruiters will appreciate.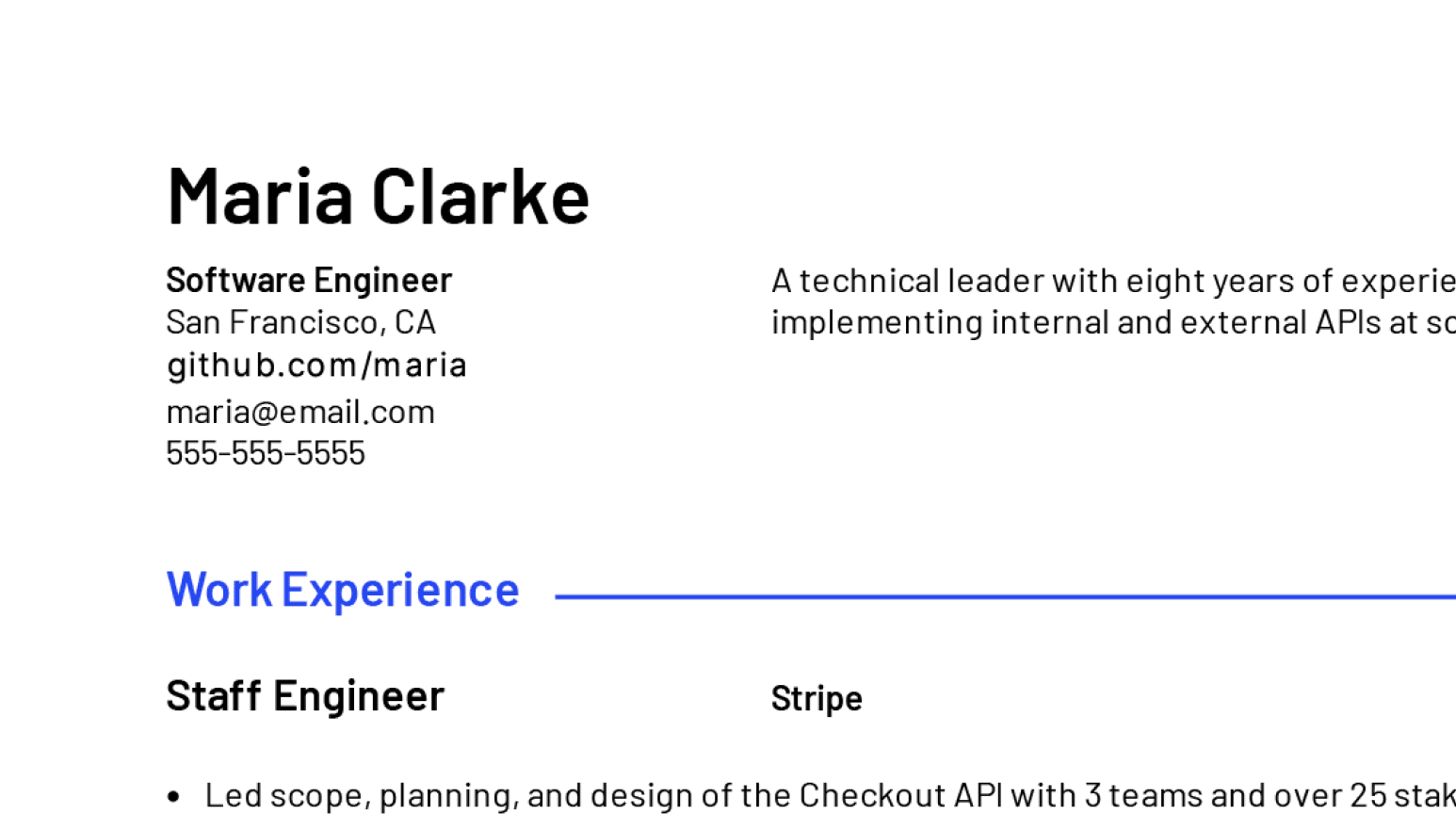 Resume Font
This template uses
Barlow
for headings and body text.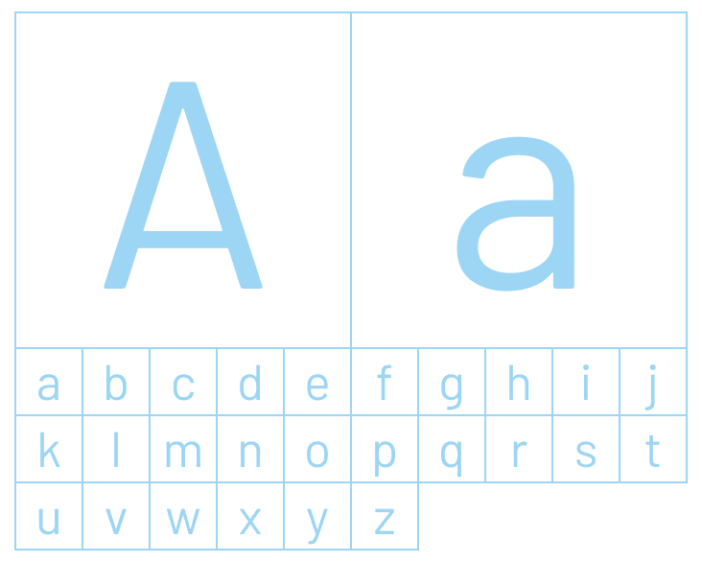 "Barlow is a slightly rounded, low-contrast, grotesk font superfamily designed by Jeremy Tribby. The typeface draws from the visual style of the California public, sharing qualities with the state's car plates, highway signs, busses, and trains."
Resume Builder
Focus on communicating your professional experience and let this proven professional resume format make a good first impression.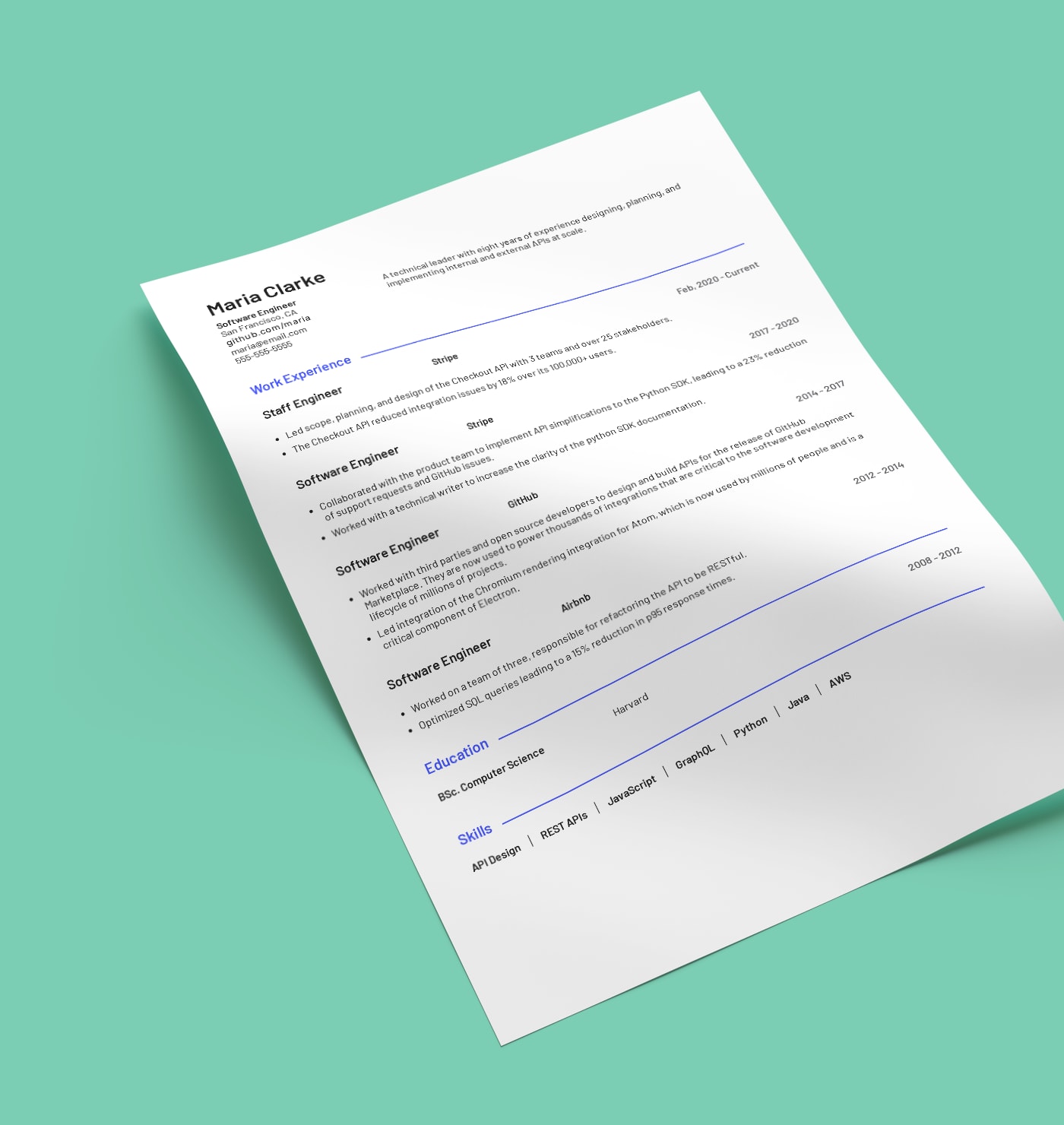 Resume Sections
Parker supports all of the sections you need to craft your resume or CV. You can create custom sections, or use the defaults: summary, work experience, education, and skills. Sections can be reordered to support a chronological, functional, or hybrid resume format.
Contact information
Easy to find, right underneath your name.
Resume summary
The left/center/right alignment of job title/company/dates creates three columns that are easy for recruiters to scan.
Work experience
Bold company names emphasize where you worked. Scannable job titles and bullet points make it easy to understand what you did there.
Education section
Focused on your degree, with the option to include information on your GPA or Summa cum laude status.
Skills section
Supports grouping skills for improved readability. This is useful for programming languages, technologies, soft skills, etc.